99Papers Overview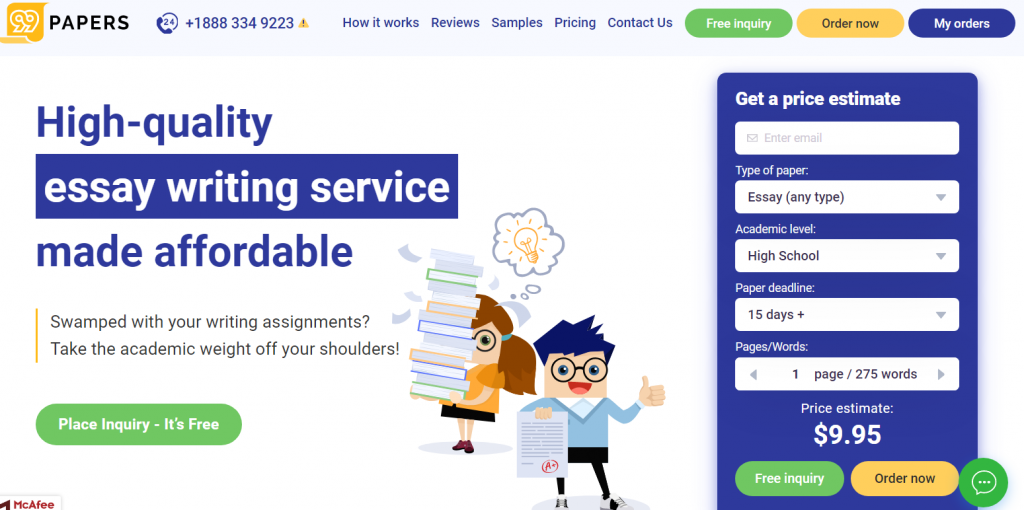 99Papers.com is a writing service that delivers different kinds of academic papers. I decided to write a review of 99Papers because I was interested in reviewing an affordable writing service that I didn't see before. If you want to buy some complex academic papers, like dissertations, or if you're looking for premium-quality customer support, you may choose another service. However, 99Papers seems legit, and you may consider it as an option if you're looking for an affordable custom writing service.
This company isn't much different from many other writing services out there. Here you can buy essays, research papers, and many other kinds of academic writing, just like when visiting any other custom writing website. When I first visited this site, I was somewhat disappointed by its design, but the website design isn't the most important thing about a writing service, after all. The website serves its purpose and it contains all the necessary information that will help you understand whether or not you should use this service.
On the website, you can get a description of the company's work algorithm. There are also many paper samples so you can check them out and determine whether these writers meet your requirements or not, which is a great thing because the company is honest about the quality of its papers. Besides, there is a convenient price calculator that enables you to quickly evaluate the price of your order. A good thing about the price calculator is that the result already includes the first-time discount. Generally, 99 Papers creates a good first impression, but let's consider this service in more detail.
Story
Whenever I hear about an affordable writing service that I haven't used before, I want to learn more about it and share some useful information with others. I know that finding a reliable writing service is a tricky task, especially if you want to save some money and to get high-quality papers, at the same time. Many services that hire talented writers and provide great papers are not cheap — professional writers with good experience deserve to get fair compensation for their efforts. However, it doesn't mean that all affordable services out there are unreliable. Even though cheap services may work with ESL writers, there are many non-native English speakers who have all the necessary experience and a perfect understanding of their niche.
To figure out how good 99Papers is, I checked dozens of reviews on the internet, and I even decided to make an order. I needed a finance assignment, and I needed it fast so I chose the Master's level of complexity and a three-day deadline. Although the prices here start at $9.95 per page, you will only be able to buy your paper for cheap if it's not urgent. In my case, I had to pay almost $80 for three pages.
The overall experience was rather good. I received my paper even before the deadline, and my writer did great research work. I really liked the analysis of sources, and the quality of writing was decent. However, when I order a Master's level paper, I expect a better usage of the industry-specific terms and more advanced phrasing. The paper was nice and I have no doubt that it would bring a passing grade, but if you're looking for something sophisticated and you want your paper to impress your professor, you may want to either pay more money to get a more experienced writer or choose another service.
Pros and Cons
Pros
Affordable prices and a transparent pricing system
Timely delivery
Cons
Controversial marketing practices
Customer support could be better
Types of Services
Here you can order different academic papers, including essays of any kind, term papers, research papers, theses, dissertations, case studies, etc. You can also order professional help with multiple-choice questions or PowerPoint presentations. Not only can you order writing from scratch but you can also submit your drafts for editing and proofreading.
Customer Reviews
I believe that the best way to determine whether or not a certain writing service is trustworthy is to check its online reviews. However, even when checking online reviews, there is always a certain risk of being misled by fake reviews. Many writing services try to improve their online reputation by posting fake positive reviews on well-known review portals, while some companies go even further and create their own fake review platforms where their writing services have the highest rankings.
When I started to look for 99Papers reviews, I didn't expect to find a lot of information because this writing service isn't very popular. However, it was enough to type "99papers" on Google, and I found tons of feedback on such reliable review platforms as SiteJabber and TrustPilot. Most of these reviews are positive, but the problem is that not all of them look real. It's quite easy to understand whether a review is real or fake. For instance, there are always many fake reviews written within a short period of time. They look almost identical, and they don't provide any specific details about orders. Unfortunately, many positive reviews of 99Papers look fake, but there are also many real reviews from satisfied customers.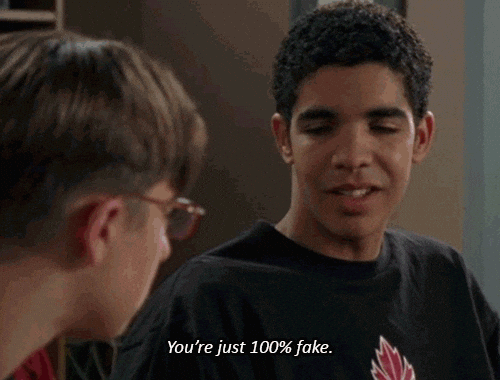 At the same time, there are also negative reviews. Some customers complain about non-native English writers, while others think that the prices are too high. Obviously, not all customers manage their expectations when it comes to the quality of writing. A few customers noted that they had problems with getting a refund. This is also a common issue. The thing is that many writing services have sketchy money-back policies so if you don't read these policies carefully before making an order, you may be disappointed, being unable to get your money back. The good thing about this company is that support representatives reply to all negative reviews and offer their help. Generally, 99 Papers has 4.5 stars on SiteJabber and 4.7 stars on TrustPilot.
Prices
99Papers is an affordable writing service, but it's not the cheapest one. The prices start at $9.95 for a high school essay with a two-week deadline. However, the cost of your order depends on its complexity, the number of pages, and extras. For example, if you want your paper to be written by a writer who has already completed more than 100 orders, you should order the "TOP Writer" extra, and it will cost you +$7.99 per page. In this case, your order still won't be written by a native English speaker. If you want to work with an ENL writer, you can request this extra feature for $8.99 per page.
A plagiarism report will also cost you $9.95 per page, as well as a copy of sources used by your writer. An interesting thing about this service is that it takes orders with the tightest deadlines. Even if you need your paper to be ready in three hours, you can order it here, but in this case, it will cost you $29.40 per page. The price will also increase significantly if you need a complex academic paper. For instance, a Ph.D. dissertation with a 15-day deadline costs $26.25 per page.
The good thing about this writing service is that they have a transparent pricing system so you won't be unpleasantly surprised by unexpected fees. 99Papers also offers various discounts. For instance, you can get 15% of the price of your order on your bonus account. To learn more about the company's coupons and discounts, contact the support service.
Quality
The overall quality of writing is decent, but if you're looking for outstanding papers that will bring you A+ grades or Ph.D. dissertations, I suggest that you use another service. 99Papers can be a great solution if the deadline for your essay approaches and you don't want to overpay for it. Most writers here are non-native English speakers. Although they have some ENL writers, you need to select the corresponding extra when making your order. At the same time, ESL writers are not necessarily bad. If you need a simple essay, the chances are that these writers will deliver a nice paper that you'll be able to submit as your own.
My paper was well-researched, and even though I would rewrite a few sentences, it wasn't too bad. Some passages sounded too simplistic, but I selected a regular writer when making an order so maybe, the result would be better if I delegated my paper to a "top writer" or ENL writer. I recommend that you use this service if you will be satisfied with a passing grade. If you need a higher grade, a better solution is to use a more expensive service with experienced ENL writers. Basically, you get what you pay for.
Customer Support
The customer support service is available 24/7. You can use a live chat available on the website, and you can also contact the support service via Facebook Messenger. The support team works well, but sometimes, you may need to wait to get a reply. I hope that this company will improve its support service in the future because such an improvement will certainly attract more customers.
Payment Methods
99Papers accepts MasterCard, Visa, American Express, Discover, and PayPal. You can also pay with Bitcoins by using Bitpay.
Guarantees
99Papers has a money-back guarantee, and the homepage claims that you can get a 100% refund if you're not satisfied with your order, which is not true. I recommend that you read the Money Back Policy carefully before making an order. For example, you should know that you can only request a 100% refund if the company doesn't find a suitable writer for you. If the writer has already started to work on your order, you can only ask for a 70% refund, and if more than half of the deadline has passed, your refund won't exceed 50%.
99Papers.com also offers unlimited free revisions. However, you can only request a revision within 10 days after getting your paper. You should also keep in mind that, if you've requested a revision or reassigned your paper to another writer, you won't be able to get a refund. For more information, check out the Revision Policy.
How to Make an Order
The ordering process is similar to that of many other websites from this niche. First, you can estimate the price of your order on the main page, then you need to provide some details, such as the preferred writer and deadline, and then you should make a payment.
Verdict
Apparently, 99Papers.com posts some fake positive reviews online, but it's a legit writing service. There are many satisfied customers who got their papers on time. I recommend that you use this service for simple orders if you don't need top-notch writing.
This blog contains the author's views and reflections on topics about which he chooses to write. The author reserves the right to express his subjective opinion and is not responsible for the quality of services provided by the overviewed sites.