Boomessays.com Overview
Boomessays.com is a custom writing service that appeared not so long ago. This website offers a variety of custom writing services, and here you can order dissertations, essays, scholarship essays, and many other academic papers. If you need editing or proofreading, this website might also help you. However, I know many websites that promise to deliver high-quality papers, and not all of them actually keep their promises.
After I did some research, I found out that Boomessays is owned by NetFix LLC, which is also known as WritingSmart Technologies Ltd. This company owns many websites that offer academic writing, and one of them is the notorious GrabMyEssay.com. NetFix LLC has a controversial reputation because many of its websites sell poorly written
papers that don't meet academic standards. Besides, this company is located in Kyiv, Ukraine, so their statements about native English-speaking writers are questionable.
The number of almost identical websites owned by this company is just a part of the problem. Another problem is that it also owns a number of fake review websites, such as SimpleGrad.com, Reviewal.com, UKTopWriters.com, and StudyDemic.com. Students visit these websites to understand what writing services they can trust, but the only real purpose of these websites is to promote writing services owned by NetFix LLC. There are dozens of fake reviews, and such a misleading marketing tactic should certainly be a red flag for any potential customer.
In this Boomessays review, I will consider all the pros and cons of this writing service so that you can understand whether or not you should purchase papers here, and make an informed decision.
Story
Every time I hear about a new writing service, I want to check it out and share my thoughts with others so that my readers can safely navigate in the custom-writing industry. At first, I used to make a simple order and evaluate the overall quality of service, as well as the level of writing. However, after I run into a few fake websites, I realized that dealing with a new writing service always involves a certain risk so I started to check customer reviews and do some background research before actually making an order.When I researched Boomessays, I realized that I've already seen many similar websites and that doing my research was the right choice. As I've already mentioned above, this website is owned by NetFix LLC, and I've already encountered a few similar websites. In fact, custom writing websites owned by this company look almost identical, and they even have the same order forms. However, as I kept researching NetFix LLC, I also found out other red flags. For example, this company also owns WritersHub, a website intended for freelancers, where writers can get assignments. If you visit any of the custom writing websites owned by this company, you will see that they promise that your papers will be written by American and British writers. However, as much as 96% of people who visit WritersHub are from Kenya.
Not only does this company lie about the background of its writers, but it also treats these writers unfairly. I checked out some reviews from writers and found out that most of them were unsatisfied with work conditions and their salaries. Talented writers are the key ingredient of any writing service's success, so there's no surprise that companies that fail to provide fair compensation are unable to deliver high-quality papers.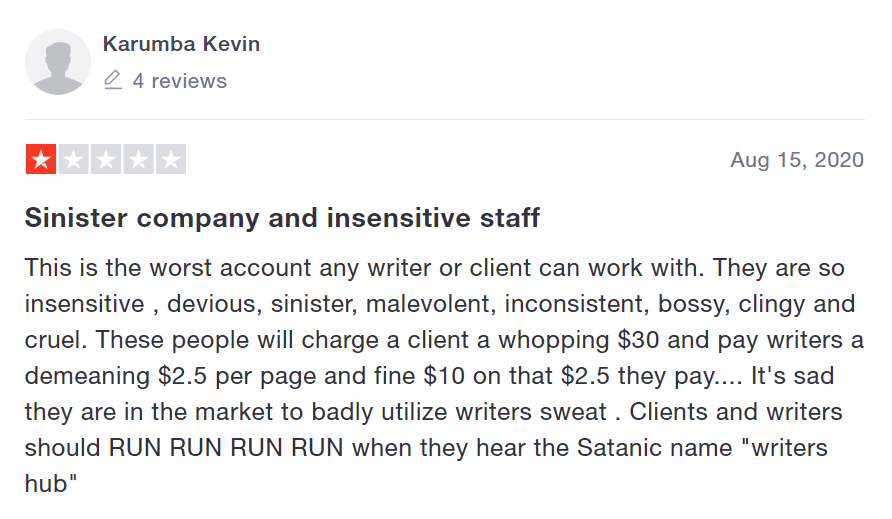 If I needed to buy an essay or another academic assignment, I would never choose Boomessays because this website is just one of many websites owned by a company notorious for its misleading marketing campaigns and low-quality papers. This company isn't honest about its business, and it also fails to properly compensate its writers. Although I would never choose this writing service, I know that many students might consider it. Therefore, let's take a closer look at the advantages and disadvantages of Boomessays so that you can make your own decision.
Pros and Cons
Pros
This company takes orders with the tightest deadlines. It even promises to deliver papers that are due in three hours.
Boomessays also has a nice discount program. You can save up to 15% off, and get additional discounts for next orders.
Cons
This company has a bad reputation because there are numerous identical websites and tons of misleading fake reviews.
This writing service isn't cheap. The prices are above average, even though they don't reflect the quality of writing.
The quality of writing is poor. There are many negative reviews from customers who report plagiarized content and bad structuring.
Although the company claims that it has native English-speaking writers, this is just another lie.
Types of Services
On this website, you can buy essays, research papers, theses, dissertations, and admission essays. It also offers help with Math/Science. There are also a number of additional services, such as editing and proofreading. Students are not the only customers who order writing services here — Boomessays also offers custom copywriting so this service can be used by website owners and businesses, as well.
Customer Reviews
The only way to understand whether or not a certain writing service is trustworthy is to carefully analyze customer reviews. However, many scammers and poor-quality writing services are aware of the fact that their potential customers might check online reviews before making an order so sometimes, they start to spread misinformation by publishing fake positive reviews
Unfortunately, I've seen many companies that publish generic fake reviews on well-known forums in an attempt to persuade students to make orders on their websites. However, some companies go even further and create entire fake review websites, where they publish reviews of numerous writing services. Of course, the top-rated services on such websites are services owned by the same company. The only purpose of such websites is to mislead potential customers, and this is one of the dirtiest marketing practices used by scammers.
NetFix LLC is a great example of a company that sees nothing wrong in using such a tactic. Not only does this company own many identical websites that rely on the same pool of underpaid freelancers, but it also owns a dozen fake review websites. If you look for reviews of Boomessays, you will find a lot of five-star reviews on websites from a list below. However, you should keep in mind that all of them are fake. Here is an incomplete list of review sites affiliated with NetFix LLC:
https://writemyaustralia.com/review-of-boomessays/
https://revieweal.com/boomessays-com-review/
https://studydemic.com/boomessays-com-review/
https://australianreviewer.com/boom-essays-review/
https://bestbritishessays.com/boomessays-com-review/
http://ratedwriting.com/services/boomessays-review
https://topcanadianwriters.com/boomessays-com-review/
https://bestaustralianwriters.com/boomessays-com-review/
https://simplegrad.com/boomessays-review/
https://uktopwriters.com/review-boomessays/
https://ukservicesreviews.com/boomessays/
I recommend that you stay away from these websites because they certainly won't help you. However, when I visited some well-known reliable review websites, I realized that Boomessays will do anything to fool their customers. On the one hand, Boomessays may seem to be a legit writing service because they have lots of positive reviews. On the other hand, these reviews are generic. There are no details about orders, they are short, and all of them are too good. Quite soon, I found out why Boomessays have so many generic five-star reviews. The company simply offers a $10 credit for leaving a good review.
The weirdest thing about this particular review is that Boomessays actually replied to it. They didn't even deny the accusations and simply wrote that they "value any kind of feedback." Another red flag is that this service doesn't have three or four-star reviews. There are either generic five-star reviews or one-star reviews where customers complain about plagiarism, grammar mistakes, failed deadlines, and their inability to get their money back. Many customers say that they've never received their papers and have been denied any refund whatsoever. In one of these reviews, a customer complained that the materials that he shared with his writer were reused later for other orders.

Prices
The pricing policy is quite sketchy. The price of orders is determined based on their academic level, deadlines, and the number of pages. Generally, prices start at $12.99. If you want to order a five-page long college essay delivered in two weeks, it will cost you $74.95. Therefore, the price is a little above average.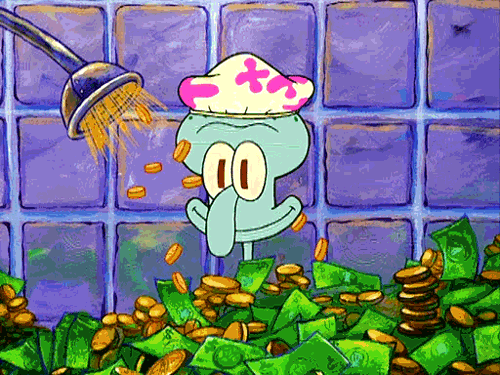 The company also offers a 15% discount with the first order and some freebies. For example, Boomessays say that you can get a bibliography, title page, and plagiarism report for free, which is funny given that these things come for free when making orders on many other websites, as well. Discounts help cut the price but, given that the quality of writing is terrible, I recommend that you don't try to save a few dollars by ordering your paper on Boomessays.com.
Quality
I read many reviews, and they are quite controversial. Some customers who were not in a hurry received their papers on time, but many of them complained about plagiarism and poor quality of writing. Some customers received 100% plagiarized content with poorly rewritten headlines, where entire chapters were copied from various online sources word-for-word. Many customers also point out that their writers lacked basic English skills. Some customers have never received their orders at all.
Customer Support
You can contact support representatives via a live chat available on the website. Before using the chat, you must provide your name and email, and describe your question. You can also attach the necessary files. Most customers don't complain about customer support, but some of them note that support representatives don't want to talk about refunds, and many customers couldn't get any help when they were unsatisfied with the quality of their papers or delivery.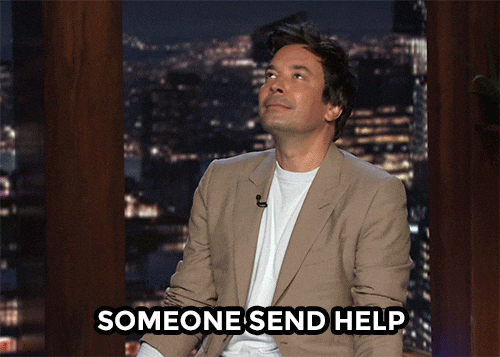 Payment Methods
Boomessays accept Visa, PayPal, Mastercard, American Express, Discover, and Wire Transfer. The company claims that it uses a secure payment system and protects its customers' private data.
Guarantees
On the one hand, the company offers a money-back guarantee, just like all reliable writing services do. On the other hand, the Money Back Guarantee section on the website clearly indicates that getting a 100% refund is only possible if you make an order and cancel it immediately. For example, if you decide to submit your paper for a revision and the revision doesn't help, you won't be able to get more than a 70% refund.
However, the worst thing about their refund policy is that there are no clear rules regarding failed deadlines. The company simply indicates that the refund for late orders is "calculated in every case separately." Perhaps, this is the main reason why so many customers complain about not receiving their papers on time, without being able to get their money back. Moreover, If you order your paper in advance and your deadline is 14+ days, you cannot get more than a 7% refund!
How to Make an Order
The ordering process is the same as with other websites owned by NetFix LLC, such as GrabMyEssay or Academized. You need to fill out an online form. First of all, you should select your currency. Then you must choose the type of service and the type of your paper, as well as the number of pages, academic level, and deadline. After this, you should pay for your order and wait.
Loyalty Program
The company offers lifetime discounts. You can get a 5%, 10%, and 15% discount if you order 15+, 50+, and 100+ pages, respectively.
Verdict
Boomessays is just one of many unreliable websites that get attention from students because of fake reviews and shady marketing practices. It seems like some customers managed to purchase some decent papers here, but I would never use this service, and neither can I recommend it to anyone. Even if Boomessays isn't a total scam, a bad refund policy, plagiarism issues, and a lot of lies are just a few reasons why I recommend that you stay away from this website and purchase your papers elsewhere instead.
This blog contains the author's views and reflections on topics about which he chooses to write. The author reserves the right to express his subjective opinion and is not responsible for the quality of services provided by the overviewed sites.