EssayBot.com Overview
EssayBot.com is not a regular essay writing service. In fact, it has nothing in common with any other writing service I've ever seen. No matter whether a service provides good or bad papers, it must have a team of writers. Professional writers are the most valuable asset for successful writing services, so I was really surprised to learn that there is a unique service that has no writers whatsoever. EssayBot is actually a bot, which means that this service is powered by artificial intelligence aimed to automate the writing process.
While traditional writing services enable you to buy an entire paper written from scratch by someone else, EssayBot is just a tool that can facilitate the writing process and help you write faster. Therefore, if you don't have any time left, EssayBot may not be the best choice for you. However, if you don't want to submit someone else's work as your own, EssayBot might be a nice solution because it will assist you instead of just doing all the work for you. Perhaps, this is the main EssayBot's advantage, since cheating is a serious issue in the academic world. If you're asking yourself: "Is EssayBot cheating?," the answer is no.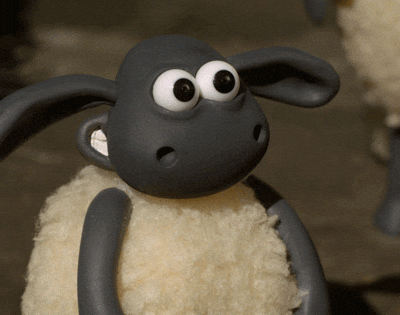 The nature of this service also implies that you shouldn't expect the same smooth experience as when working with professional writers. Machine text generation is still a new technology, and the capabilities of artificial intelligence are still limited when it comes to creative tasks. In 2019, AI text generation became more popular than ever thanks to Elon Musk's OpenAI, and popular sources like The Guardian, Vox, The Verge, and Wired have already published many materials dedicated to this technology. Today, AI is already capable of creating comprehensive content, but it still cannot replace a human writer completely. In this review, I will consider the advantages and disadvantages of EssayBot in more detail so that you can decide whether or not it meets your objectives.
Story
Every time I hear about something new in the custom-writing industry, I want to learn more about it and to share my experiences with others. I know that finding a reliable writing service is always a tricky task. There are hundreds of online writing services, and not all of them are good. Many services promise to deliver brilliant papers written from scratch, but some of them resell plagiarized content over and over again. There are also services that hire ESL writers who don't have the necessary experience and academic background so their papers don't meet the academic standards of writing.
To understand whether or not a certain writing service is trustworthy, I check out customer reviews and even make an order so I can share my personal customer experience with others. When I decided to write a review of EssayBot, I had somewhat mixed feelings. On the one hand, I was excited about a completely new type of service. On the other hand, I realized that an AI algorithm will likely lag behind compared to professional writers when it comes to creativity, writing style, and logical consistency.
I opted for a weekly trial that costs $2.49, and the results I got were far from perfect. I decided to write a simple essay, and EssayBot quickly researched the topic. After I googled the topic, I realized that the sources chosen by the algorithm are the top search results, so if you need in-depth research, EssayBot will likely disappoint you. However, the main problem with this service is that this service fails to deliver decent papers because AI doesn't possess the necessary analytical and writing skills yet.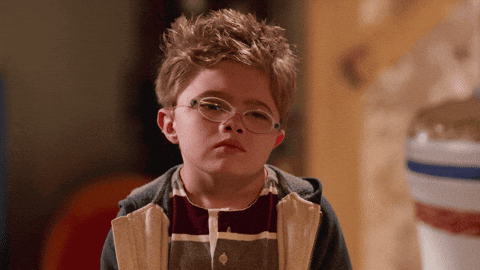 This essay writing bot isn't completely useless. For example, it might help you if you want to write your paper faster because it will do some work for you. However, if you delegate essay writing to it and don't actually participate in the writing process, the result can be disastrous. You can find sample essays on the website, and they will help you understand what you're dealing with. Just visit the home page and scroll it down until you see the "Article Sample" section.
Pros and Cons
Pros
This service has a nice plagiarism checking tool.
It can also help you finish your sentences so that you can speed up the writing process.
It can generate references and format them according to the necessary citation style.
Cons
The AI algorithm cannot write a decent essay all by itself.
No refunds.
Plagiarized content.
There's no live chat on the website so getting timely help can be a problem.
Types of Services
There's no specific list of services on the website. Instead of formulating a clear list of things you can order here, the company simply tells you what its AI-driven solution is capable of so that you can decide whether or not you need it. For instance, the company informs potential customers that they can use this service for research purposes. EssayBot can research various topics, scanning millions of websites, and selecting the most relevant information. This might sound great, but the truth is that this service won't be able to properly research your topic. Basically, it will just take a look at the first page of search results for you.
You can also use EssayBot to get automated writing suggestions. This tool can suggest several options on how you can finish your sentences. It may be useful if you want to write your essay quickly. However, you should keep in mind that this tool won't be able to properly understand the context of your writing so the quality of such suggestions will be rather low. Besides, these suggestions will contain plagiarism.
Perhaps, the best thing EssayBot offers is its plagiarism checker. Not only can EssayBot detect plagiarized content, but it can also paraphrase it. Nevertheless, I suggest that you don't limit yourself to EssayBot rewriting capabilities and use it as an assistant instead of simply submitting the content rewritten by this app. When students use writing services, they often ask, "can you review my essay?" If you're looking for the same type of writing help, EssayBot might be useful because it can also check your grammar.
Customer Reviews
An interesting thing about this website is that, when I started to search for Essay Bot reviews, I couldn't find anything. When I review writing services, I always check reliable websites like TrustPilot or SiteJabber to find customer feedback, but it seems like EssayBot's customers are not willing to share their experiences with others. Did anyone hear about this service at all? I don't know why there are no reviews, but my experience suggests that, if I found them, they wouldn't be great.
The only reviews I found were on ProductHunt. There's just a few of them, and honestly, they don't look real.
Fortunately, I've also found some reviews on Reddit, and they appear real.
With just a few reviews like these, it's really difficult to think of Essay Bot as a reliable tool that would help you with difficult academic papers.
Prices
Given that EssayBot certainly lags behind human writers and needs a lot of improvement, it would be great to make this service free until its functionality meets customers' expectations. Unfortunately, this is not the case here, and EssayBot doesn't offer any free trial subscriptions. On the one hand, you can purchase a week-long subscription for just $2.95, which is a really low price. On the other hand, I only purchased it because I expected this solution to write my essay as I read on the website. Unfortunately, it doesn't do what these marketers promise so I would rather call it a waste of money.
Once again, somebody promises that students will get a great tool that will write essays for them, while in fact, this tool isn't ready yet. Yes, it does something — it can help you fix your grammar or check the originality of your content, but this tool isn't marketed as a grammar or plagiarism checker. There are many similar tools online, and you can use them for free. In contrast, a monthly subscription to EssayBot will cost you $9.95, and you'll be charged $59.40 annually.
Quality
I've already mentioned that the quality of this service is rather low. However, it's difficult to evaluate the quality of writing at all because this tool cannot write for you. Everything depends on the writer, and this tool just provides some basic assistance. When you enter the topic of your essay, this tool offers possible introductions, all of which are pretty basic so I couldn't make any use of them.
Besides, this tool should help you complete sentences. However, in this case, the suggestions are unoriginal because they're simply taken from the internet. Therefore, you should rewrite everything to make sure that your paper won't be plagiarized. EssayBot also enables you to make these fragments more original by offering synonyms, but this is certainly a bad approach because this algorithm is incapable of rewriting sentences properly, and any plagiarism detection software will quickly spot plagiarism in such content.
If you write your essay using this service, nobody will proofread it. The quality of research will also be below average, compared to many traditional writing services. No matter how much you rely on the suggestions, you will have to rewrite your essay so don't see any reason why anyone should use this service at all.
Customer Support
The lack of customer support is another drawback of EssayBot.com, and it's a big problem, given the low overall quality of service. You can only contact customer support representatives via email, so don't expect to get timely help. Besides, they may only help you if your question is about subscriptions or payments.
Payment Methods
Essay Bot enables you to pay for your order via PayPal or Stripe. If you don't have a PayPal account, you will need to create one. If you want to use Visa, American Express, Master Card, or Discover, you will also have to use a PayPal account.
Guarantees
One of the worst things about this service is that it doesn't offer any guarantees whatsoever. The company isn't responsible for any content that you get while using the EssayBot tool. You can visit the Terms of Use for more detail, but you won't find any guarantees. Instead, the company emphasizes that you're fully responsible for your content.
How to Make an Order
You can provide the topic of your essay at the top of the main page. After this, the service will suggest opening paragraphs, and then it will replace some words with synonyms in an attempt to make this content original (even though it might be no longer grammatically or logically correct). You can repeat this step a few times for the remaining paragraphs, or you can start to write and the tool will suggest the endings of sentences. Keep in mind that such suggestions are also copied from online sources so you will need to rewrite them to avoid plagiarism. Once the essay is completed, you will need to pay for a subscription to download it.
Loyalty Program
There are no discounts or bonus programs. You may only choose from the two options available:
Subscribe for a one-week trial for $2.49, and then you'll be charged $9.95 monthly.
Subscribe for $4.95 per month, but you will have to pay upfront for the whole year.
Verdict
Is Essay Bot legit? Well, it's legal and it operates according to the Terms of Use on the website. Is it reliable? Should you use it? I cannot recommend this service to anyone because it simply doesn't do what you may expect after reading the website. It's not a writing service, and you won't be able to save your time and get a well-written essay here. It might be a useful tool if you need some basic writing assistance, but its quality is also questionable so I don't think that EssayBot is worth the money spent.
This blog contains the author's views and reflections on topics about which he chooses to write. The author reserves the right to express his subjective opinion and is not responsible for the quality of services provided by the overviewed sites.