Overview
IQEssay.com is a professional academic writing service. The website says the company has been in business for the past 6 years helping students achieve straight As. IQEssay.com covers the whole spectrum of writing assignments from research papers and dissertations to creative writing and article reviews. For those who prefer to write essays on their own but want to hear a second opinion or double-check their spelling, the company offers editing and proofreading services.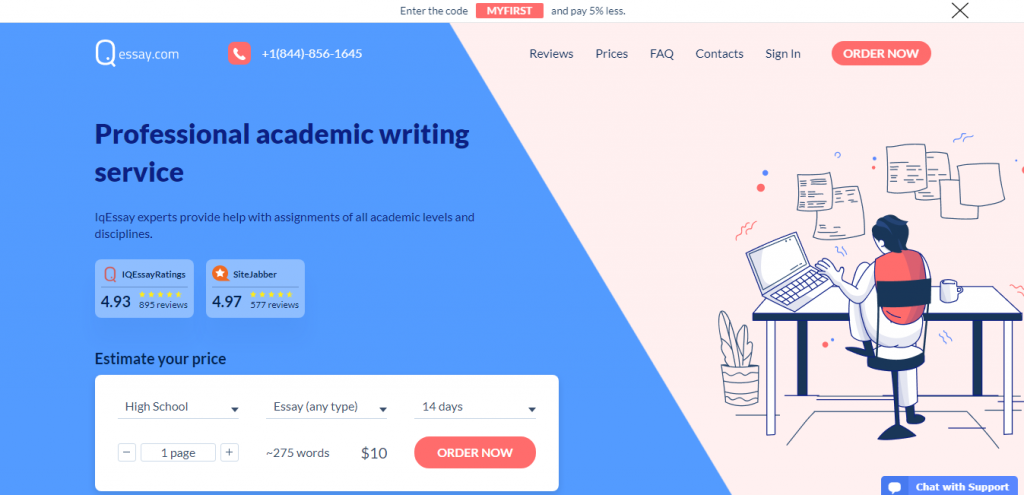 I always like to check web.archive.org to see how the website looked back then and how the company progressed. It seems like IQEssay.com was created in 2017, and here is how it looked in 2017-2018. I definitely like the updated version more. As you can see, from the very beginning the company offered writing services.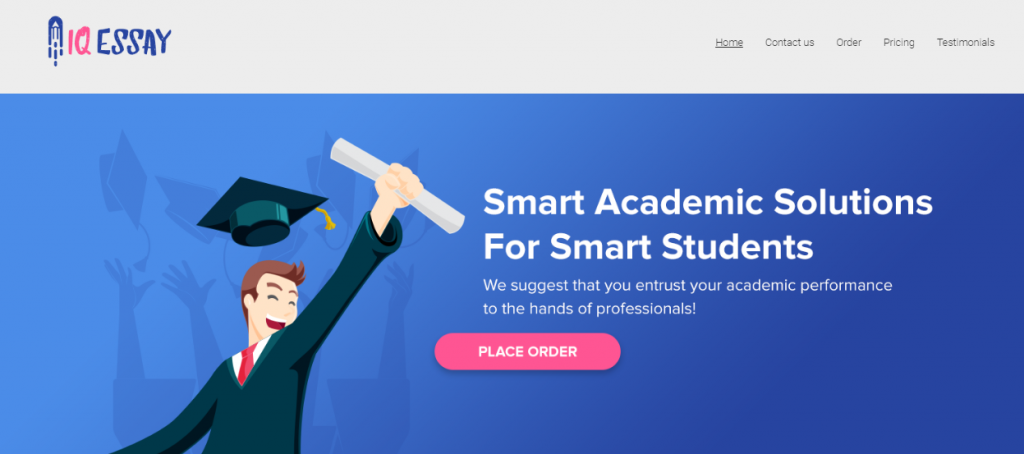 I like the website, how it's beautifully made and that the first thing you see is a price calculator. But what I don't like is that the website doesn't give much information on the company, writers or even services. For example, I want to know more about the types of works they offer. To see the list, you need to scroll down on the main page. But if you click on one of the options, you will proceed to the 'Order' page. The additional information is provided upon request.
The only hint about the company I've found is that the service is owned and operated by DDW Corp Limited. You know me, I just need to dig into details and learn as much as I can to write a comprehensive review. I googled the company and it turned out DDW Corp Limited is running at least 10 writing services, including this one. So if you've tried one of those services, you've probably already know what quality of paper and service to expect. Here's the list: doanassignment.com, vortexessay.com, writer4sale.com, domyhomework.pro, superbpaper.com, writecustompapers.com, pay4writing.com, 7essays.com, essayoneday.com.
I always wonder what does it mean 'owned and operated.' Do all services share one pool of writers? Or is it just one network of services? To learn a bit more, I decided to check other websites since IQEssay.com doesn't provide any paper samples or information about writers.
I've noticed that some services display similar samples as if they were written by two different services. It seems like my initial guess was right, all services share one pool of writers. Here's an essay on pay4writing.com.
I can't say if it's good or bad. Personally, I value honesty and transparency. Let's get over it and move on.
Story
The story with sample and multiple writing services run by one company is only one of the reasons why I decided to review IQEssay.com. First time I saw the name of the company in the comments under one post on Facebook. One of my ex-colleague recommended it and mentioned that the company provides good customer service. So I decided to check it myself and share my opinion with you.
Pros and Cons
Pros
The first thing I want to mention is a user-friendly interface. I like it when the navigation on the website is intuitive and clear.
It's always good when you can estimate the price of your order before placing it. It can be easily done on the main page, just fill out the form: your academic level, type of work you need, number of pages and the deadline. The company explains what determined the price on the page 'Prices.'
Another cool thing is that you can use a 5% discount coupon that you'll find on the main page.
I don't know if I should even mention it as an advantage, it's a common standard in the industry. IQEssay.com submits 100% plagiarism-free papers.
Another great thing about the service is that it has a money-back policy. You can get up to a 100% refund if a company fails to meet the deadline or find a writer. But you need to read the terms carefully.
The last thing I want to mention is the 76.8% student reorder rate. It's a good sign, meaning the company does a great job and satisfies its customers.
Cons
I don't like that the company doesn't provide any information about the writers. You can't see them, learn a bit more about their experience. IQEssay.com provides only general information that all of them have a Master's degree and at least five years of writing experience. The company doesn't even mention what majors they have. So if you're a computer science student, you're left clueless whether you will find a writer or not.
You can't choose a writer yourself. What's more, you can't even talk to your writer. If you have any questions, you need to ask a manager and they will pass it to the writer. I don't understand the point of including an extra person in the communication process.
The company doesn't have any pages on social media. Can you imagine a business operating in 2021 without social media?
Here comes the biggest red flag. IQEssay.com doesn't have any reviews on trusted websites. There's nothing on Trustpilot and just one review on Sitejabber. But on the main page, you can see that IQEssay.com has an impressive number of 577 reviews on Sitejabber. I hate when companies lie about that.
Types of Services
The list of all services provided by the company you can find right on the main page. IQEssay.com can write for you a custom essay, literature review, research paper or proposal, case study, term paper, book review or even a business plan. Once you click on the service, you go to the order page and the type of service is already chosen. Pretty cool!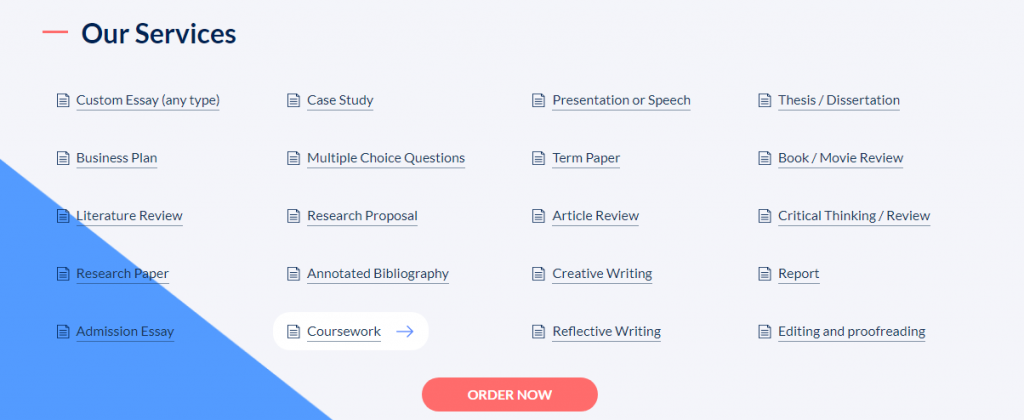 Prices
IQEssay.com has a page dedicated to prices and price formation. As always, the cost of the paper depends on the academic level, the deadline and the number of pages. On the 'MoneyBack Warranties' page, the company also mentions Value Added Tax but doesn't say who is subjected to the tax. Also, keep in mind you're paying upfront.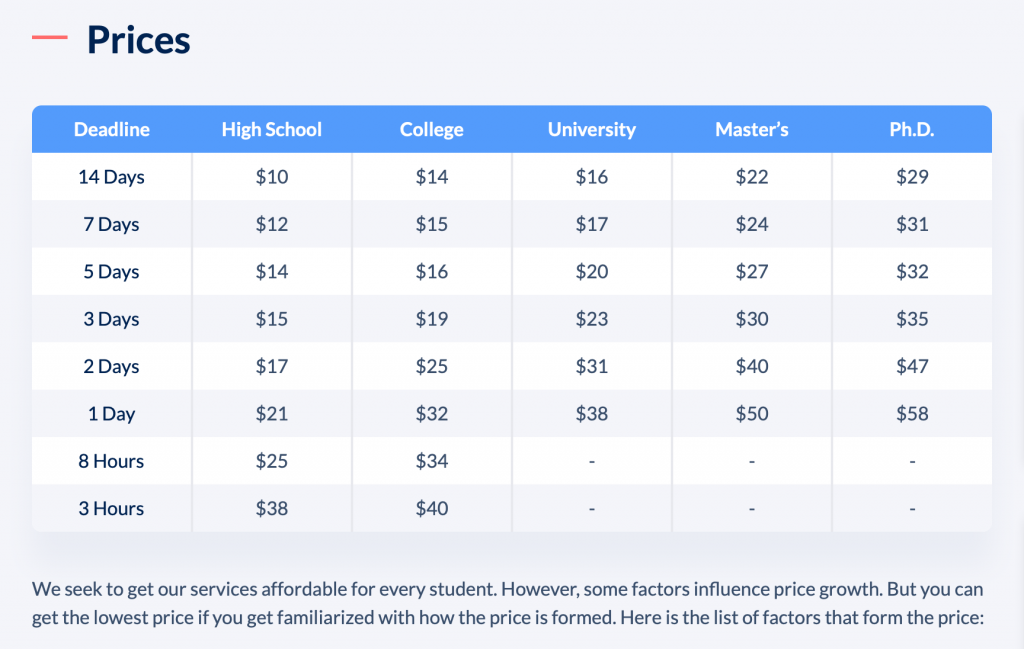 Quality of Service
A good quality paper is all I'm looking for. Unfortunately, IQEssay.com doesn't have any samples. So the only thing you can do is to trust fake reviews and what the company is saying about the writers.

As you can see, the company doesn't guarantee that writers are native English speakers. You can't also see the information on their background.
The good thing is that the company offers an unlimited amount of free revisions within the first 10 days after submissions. So, don't procrastinate and check your paper the same day you receive it just to make sure it's flawless.

If even after the revision the quality of work is not as good as you expected it to be, then think about the refund.
Customer Support
The IQEssay.com support team works 24/7, meaning whenever you're from, you'll get a response within a couple of minutes. To contact the company, you have several options: to write an email, call or use live chat.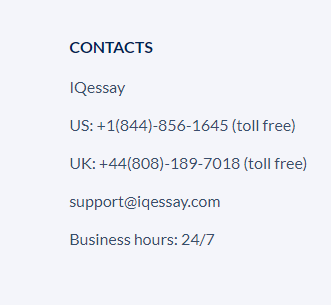 I always choose live chat. The team is quick and polite.
How to Place an Order
The process is simple and takes just three steps. First, you need to fill out a form and leave all the requirements.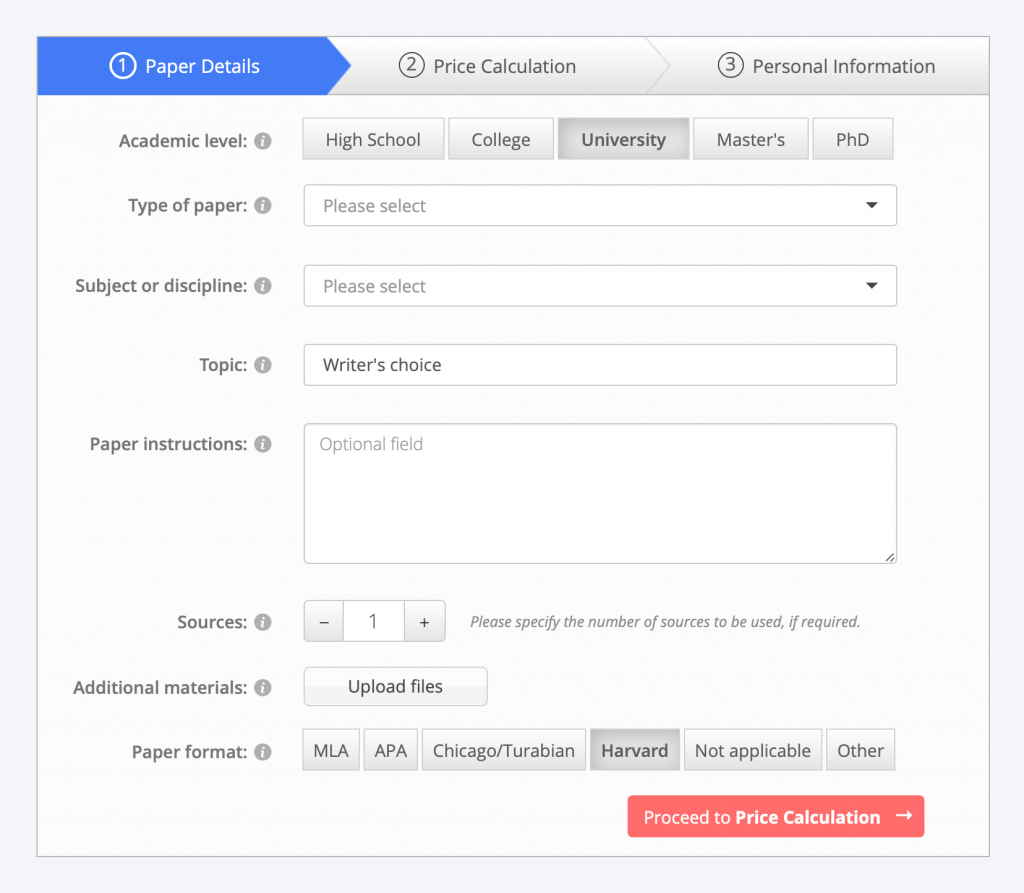 The next thing you see is a price calculator. Be careful and double-check everything. The price changes if you choose a double-spaced or single-spaced essay. Here you can also choose additional services, for example, order a plagiarism report, abstract page, or become a high priority client.
If you've used the service before and liked the work of a particular writer, you can ask the team their ID and type it in the form. The price may change depending on the category of the writer.
If you want to be sure you'll get a high-quality paper, choose an English native writer. But of course, you'll pay extra for it.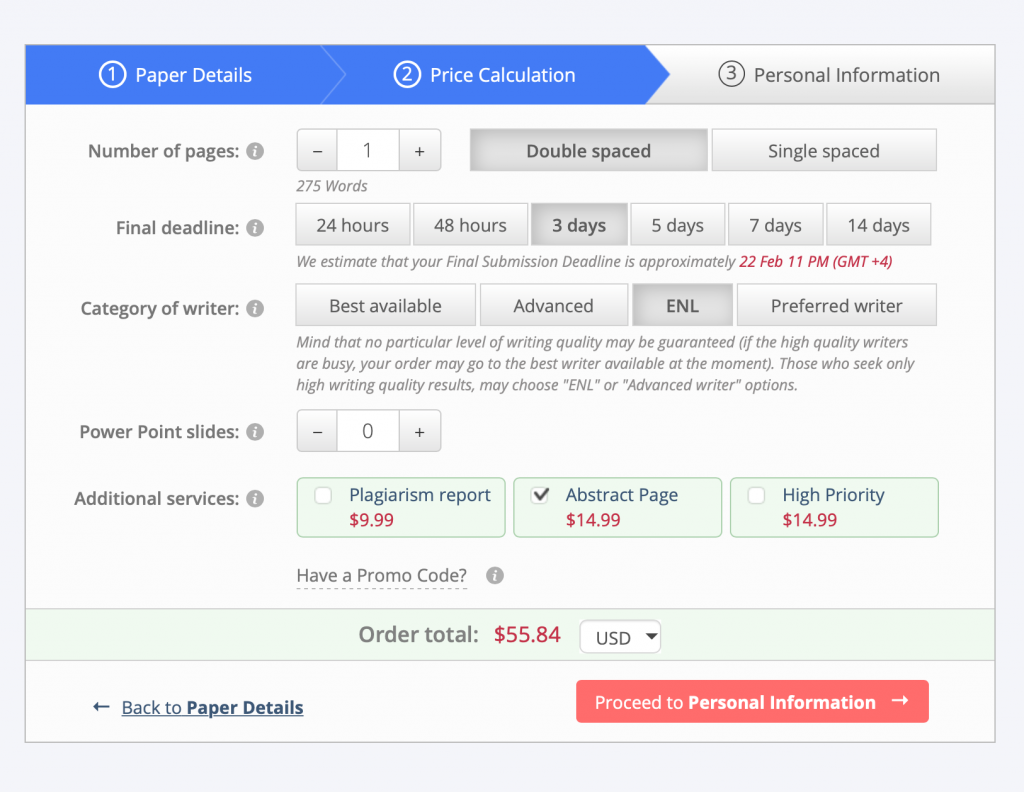 Now, leave your contact details, check if everything is right and pay for your essay.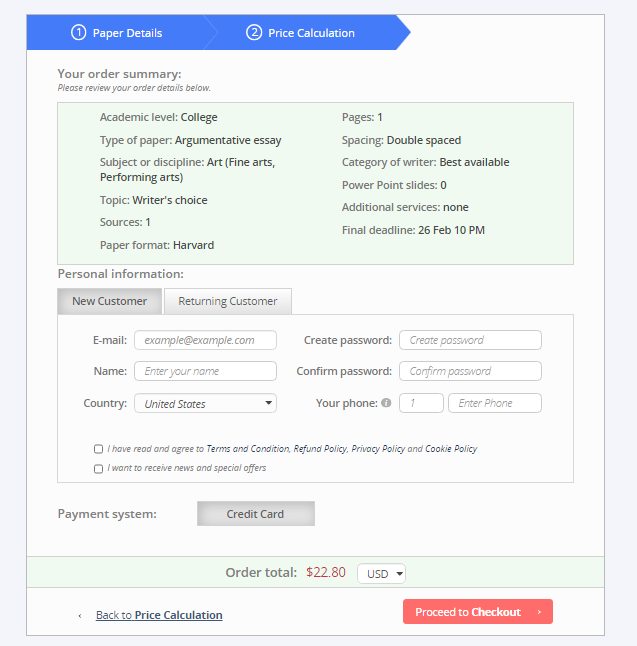 Customer Reviews
On the main page, you see that the company supposedly has 577 reviews on Sitejabber. In reality, there's just one.
But you can see lots of reviews on the website. The only problem is that you don't know any information about these customers, even their names. So, you just need to believe that these are real people.
Verdict
Honestly, I'm left in doubt whether it's a high-quality service or not. I didn't see any examples of essays and I don't know anything about the company or its writers. Besides, IQEssay.com exaggerates the number of reviews it has. But on the other hand, it offers you the option to choose a writer you've previously worked with. The company wouldn't introduce this feature if clients didn't ask for it.
Thank you for reading my reviews, hope to bring you even more value in the future!
This blog contains the author's views and reflections on topics about which he chooses to write. The author reserves the right to express his subjective opinion and is not responsible for the quality of services provided by the overviewed sites.