Overview
MyAdmissionsEssay.com is yet another paper writing service out there in the World Wide Web. Judging by the name, you'd think they only offer admission essay help, but after a more thorough look seems that myadmissionsessay was just an empty domain name that they bought in time. Who knows? Regardless of why they chose the domain, they've been around since 2002 according to the internet archive so there must be something legit about them.

At first glance, the website looks fresh, with a few animations, much within the current online trends. However, upon preparing to do this MyAdmissionsEssay review, I've stumbled upon an older design of the website.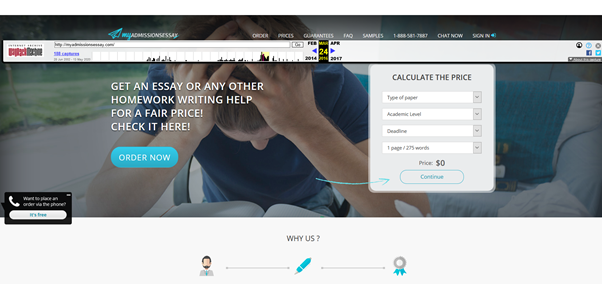 And I have to say… the new one is definitely better. Guess they have someone on their team who knows how to make a nice-looking website at least. Thus appeared the hope that someone there also knew how to write a paper as well. The current design maybe has one too many banners for my taste, but at least they took the time to acknowledge their work during the current 2020 pandemic.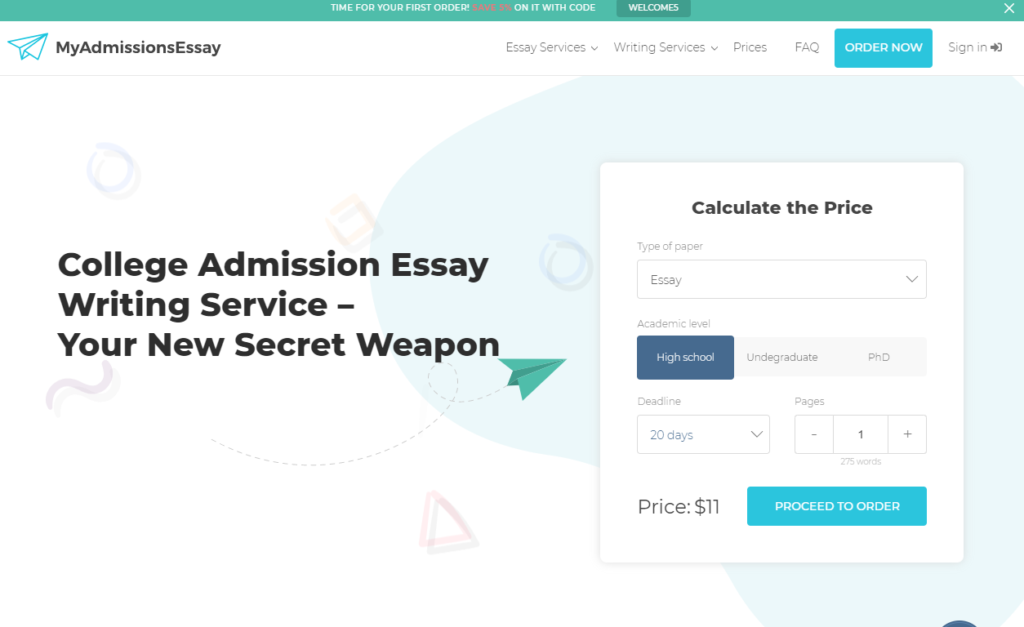 The website doesn't have any mobile applications and the strong sides they highlight are pretty typical to all the other essay writing companies out there – admission boost, top tier writers, zero hassle. While they still continue focusing on admission help as their specialization, upon scrolling further, I saw that they do all types of papers: articles reviews, presentations, cover letters, book reviews, and even business plans and such.
The pricing wasn't all that clear for me, though. On the home page, it showed $11 as their minimum price per page, but when I went to the Prices page – $13 showed up. Only after studying the pricing table, did I realize that not the lowest option was highlighted. Surprisingly, their maximum and cheapest deadline is actually 20 days, unlike some other website, which offer their cheapest services starting at a 14-day deadline. Other than that, the pricing table was pretty self-explanatory. Types of work on the top, which include writing from scratch, editing, multiple choice questions, problem solving and admission help, followed by the actual prices depending on the academic level and deadline in the actual table.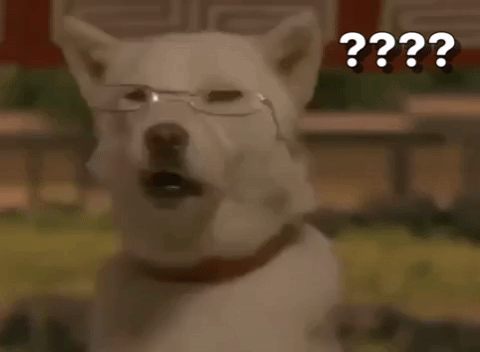 Story
I first found this website when a friend's brother, who was graduating high school, started looking for tips to write a good yet cheap essay to submit with his college application. This was one of the sites he found and my friend asked if I knew anything about it. I have quite a reputation among my friends for being an essay scam buster. So I decided to check it out and see if it was only for admission writing or it was a legit assignment service that people can turn to online.
Pros and cons
Pros:
Fast delivery
I ordered a two-page admission essay as a regular type essay with about a 10-day deadline. For the first couple of days, support agents were trying to get me to upgrade to the more expensive admission essay. I stood my ground so they assigned a writer. The writer asked and then waited for me to upload some personal stories to be used. But overall, I got the paper in about 5 days – that's half the deadline I paid for! I was pretty impressed with this.
Full paper originality
With the experience I have, I always check the papers I receive on my paid Grammarly account, through a friend's Turnitin account and a few other plagiarism systems online. All the reports came back clean so I was happy with the level of originality.
24/7 support
This was a nice bonus to have all throughout the paper writing process. Knowing that I can always come to chat with any questions I have – and I did – gave me great peace of mind. If anything did go wrong, I could always have someone right there on the line working to solve it any time of day.
Cons:
Expensive admission help
While I paid for a regular essay, it actually was an admission essay. They said they have a special team of writers, who specialize in this type of writing, but the paper I got was perfectly fine. However, the price difference was $54! I paid $32 but an admission essay on the same deadline and page count would have cost me $84. That's more than twice as expensive. I cannot imagine what type of writing I had to have received for the price to be worth it. The "regular" essay I received was just fine.
Not always attentive support
I had to tell three different agents that I didn't want to upgrade to a more expensive type of paper before they finally gave in. Yet all of this was done through emails and messages so they should totally be able to see it from their side without the need of every new support agent asking me the same thing over and over again.
Overall, I'm happy with the attentiveness of the writer and the paper I received. I still do not understand why the price for their admission help is soooo much higher than regular paper writing, but as for the deadline and quality of their regular essay service, looks like the can do it well.
Types of Services
Based on the prices page, the type of works they do is divided into several categories:
Writing from scratch
Editing/proofreading
Multiple-choice questions
Problem solving
Admission Help
However, their order form goes on to show a wide range of types of papers with even an option for "Other" in case you can't find what you are looking for. They include:
Essay
Research paper
Course work
Questions & Answer
Case study
Annotated bibliography
Argumentative essay
Article
Article review
Biography
Book review
Business plan
Capstone Project
Dissertation
etc.
Customer Reviews
I have to admit that this is my favorite part of researching any and all paper writing services. Just like any other business, they and their competitors post many fake reviews and I take pleasure in figuring out which are real and which are obviously not.
To give you a better understanding of what I'm talking about, here's an example of a most-probably fake review: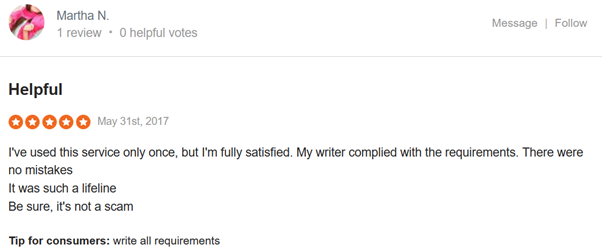 There are several reasons why I think this review may be fake. It is too short and doesn't really give any value, it uses a keyword such as "scam" which is often present in google search results and the tip that they give is not connected to their review but rather something the company would appreciate all clients do.
However, overall, My Admissions Essay has a rather good reputation with ratings over 4 out of 5 on both SiteJabber and TrustPilot.

There are legit some heartwarming reviews that do show just how helpful the company was.
Yet, as always, there are those who were unhappy.
However, the complaints to me do not always seem valid. Some are just angry words with no argumentation. For example, the company does provide sample papers. Otherwise, they'd be illegal. Regardless, their Terms of Use actually do give the client full right over the received work – "You acknowledge that we are the sole and exclusive owner of the intellectual property for the Paper". So I'm thinking at least one of those bad reviews was definitely from a competitor as it took me less than a minute to validate through their website. Unless they changed it since 2016, of course.
Prices
All of their prices are indicated on the website's Prices page. Here is the table that they offer.
It looks like there are three main factors that define the price – number of pages, deadline, and academic level. Pretty understandable. The editing services are a bit cheaper than writing from scratch and multiple-choice questions are even cheaper than that, of course. No writing actually needed there. Problem-solving, on the other hand, is actually a bit more expensive than writing from scratch. I guess it has to do with the vast calculations that can be required. However, the price is nothing compared to their admission help.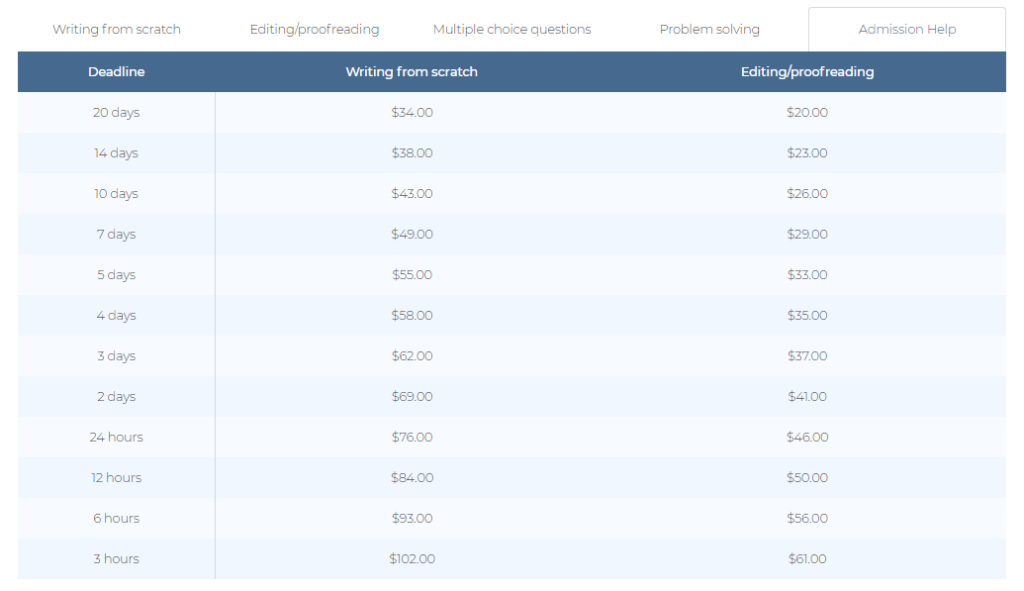 For admission help, you can't choose an academic level, and judging by the prices, it is even more expensive than a regular essay on a Ph.D. level. Strange. I'd expect that a Ph.D. writer would be able to write my admission essay with flying colors. This pricing strategy really bummed me out, to be frank. After all, writing an admission essay doesn't even require any research or difficult formatting. There are no sources to browse through, just the story of the client. I just don't understand the big price difference. It's not like they'd guarantee my acceptance to Harvard if I ordered from them.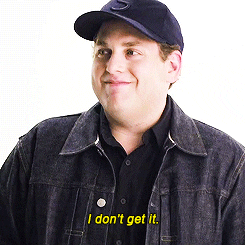 Quality
There are a number of guarantees that the website promises: timely delivery, complete originality of the work, money back if either of these conditions is not met. However, they have an interesting revision policy. There are some obvious things that will stop you from receiving a free revision like changing the instructions or providing materials that influence what has to be written after the writer already completed the work.
However, even if you provided everything initially, apparently, you are only allowed three free revisions.

That leaves me wondering what happens if the writer does not do the revision to the level you want them to be done. This is the disadvantage I found in their policy. However, after asking a support agent about this in the message on the sample order I placed, they assured me that if the writer does not follow the instructions, three revision is not the limit and they can even get a new writer to complete the paper if I'm not totally satisfied with it.

Thus, overall, I have to say that I'm pretty happy with the quality of the paper service provided by this website. The paper I received was fully original and well-written. While the price for an official admission essay would have been higher, I believe the paper I received was also of sufficient quality. The revision concern that I had was put to rest by their support team, which are conveniently available 24/7, which is a nice bonus if you ever forget about an assignment in the middle of the night.
Customer Support
Talking about customer support, I have to admit that they are not perfect. Good thing they are not the ones writing the paper. Not all of them are native speakers which can easily be heard over the phone. They are available through a few communication channels:
Phone – 1-888-581-7887
Online chat on the website and control panel
Messages system within your control panel
Email
They actually have a few different emails that you can contact depending on your concern. There is the regular [email protected] and a separate one for feedbacks – [email protected]. Interestingly, I even received an email from [email protected] after my first order was done, so I'm guessing you can drop and line there too.
The location of the company is not quite clear though. On the website, they have an address in Cyprus.

Yet, support says their main office is in London.
Most probably one is their official business address which is used for all the legal and financial stuff and the support office is located elsewhere.
Payment Methods
There are two main payment methods offered: by card and another way, whatever that means.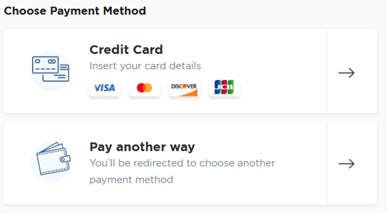 Turns out that the bankcards they accept are visa, MasterCard, discover and JCB. The "another way" option leads to a page where you can pay with PayPal and with the before mentioned cards again.
Guarantees
The company guarantees include:
Timely delivery
Native writers
Three free revisions
100% unique essay

These guarantees are backed up by their money back policy, where you are guaranteed a full refund in case of mistaken payments, unavailability of writers, late delivery.

In other cases though, you are guaranteed from 50%-70% back depending on how quickly you decided to cancel the order – before the writer started working, after and how much of the original deadline has passed.
How To Make An Order
They have a quick calculator on their home page, which leads to a more detailed order form. On step 2 you can even choose a quicker or longer version depending on how many details you want to input and how many options you want to look through. I used the quick form as my order was rather simple, but I imagine that for more important and complicated assignments, the extended form is more helpful.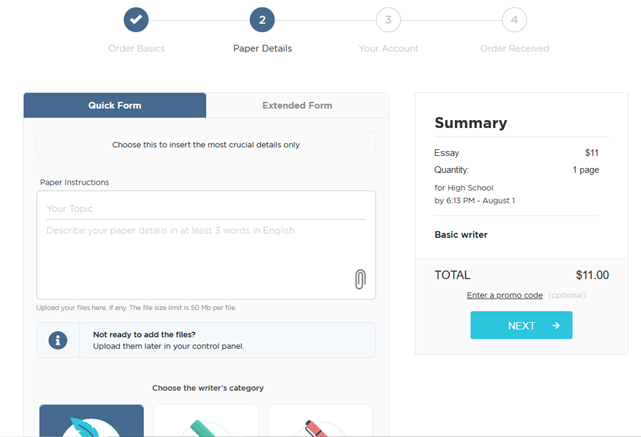 Loyalty Program
This is where it got complicated. The website does say that you get regular offers and discounts. And I did receive a few promotional emails with codes ever since registration, but I'm not sure I'd call this a loyalty program. Apparently, you get some bonuses from each order. I got 10% back from the order I placed, but I wasn't able to find any official information as to the amount of bonus I get and based on what.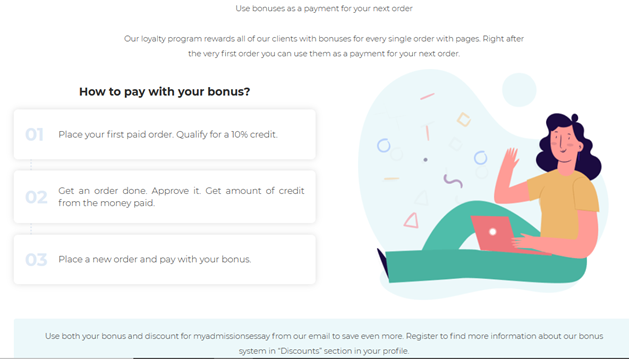 Inside the control panel, there is a separate "Discounts" section but inside I was only able to find their referral program, which also offers 10% from each order your friends make as long as their first one is placed with your referral 10% off.
Verdict
The website does seem legit and it is definitely on the cheap side of essay writing services out there. It's been around long enough and would have crashed long ago if they cheated anyone out of their money. There is obviously a team of employees constantly working on the site based on the new design and I only hope the loyalty program misunderstanding is only because they are updating something at the moment. As for the support/writer/paper quality, I'm satisfied. As long as you stand your ground and refuse to pay the extra for the actual admission work and clarify the revision terms from the start, I believe you can easily receive a well-written product at the finish line.

In case you're looking for a review of some other writing service, be sure to check my other reviews.
This blog contains the author's views and reflections on topics about which he chooses to write. The author reserves the right to express his subjective opinion and is not responsible for the quality of services provided by the overviewed sites.