Homework can cause students a lot of stress: 56% of students feel homework equates to stress, according to a survey by Stanford University. Homework also affects health and reduces the time available for socializing.
Research by the American College Health Association echoes the findings of Stanford: 85% of students felt lost with the amount of homework. Look at the statistics to see yourself.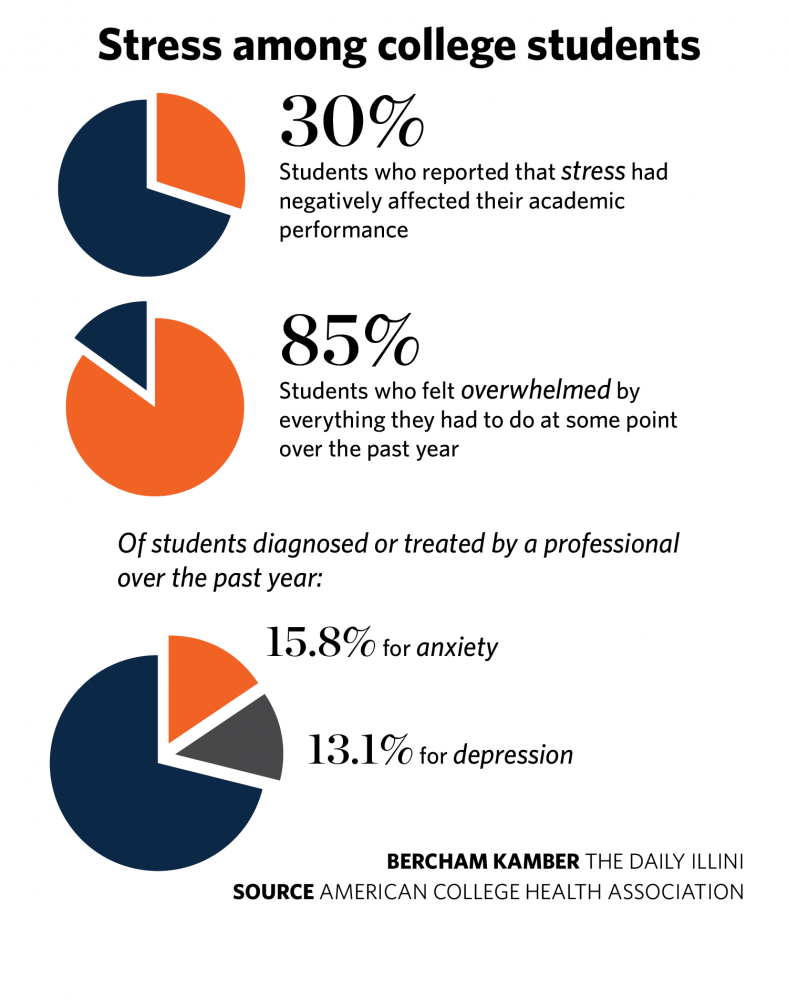 Naturally, students look to outsource homework just as businesses outsource work expertly done by others. They want to pay someone else to take the strain, and that is exactly where Pay Me To Do Your Homework comes in.
It is a paid homework service for school students, albeit at a price! But is Pay Me To Do Your Homework legit? Are the prices justified by the quality of the work?
Hold your horses: that's what our Pay Me To Do Your Homework review is all about. You will discover everything you need to know to decide whether you should place an order.
Let's start by taking a look at the writing service.
PayMeToDoYourHomeWork Overview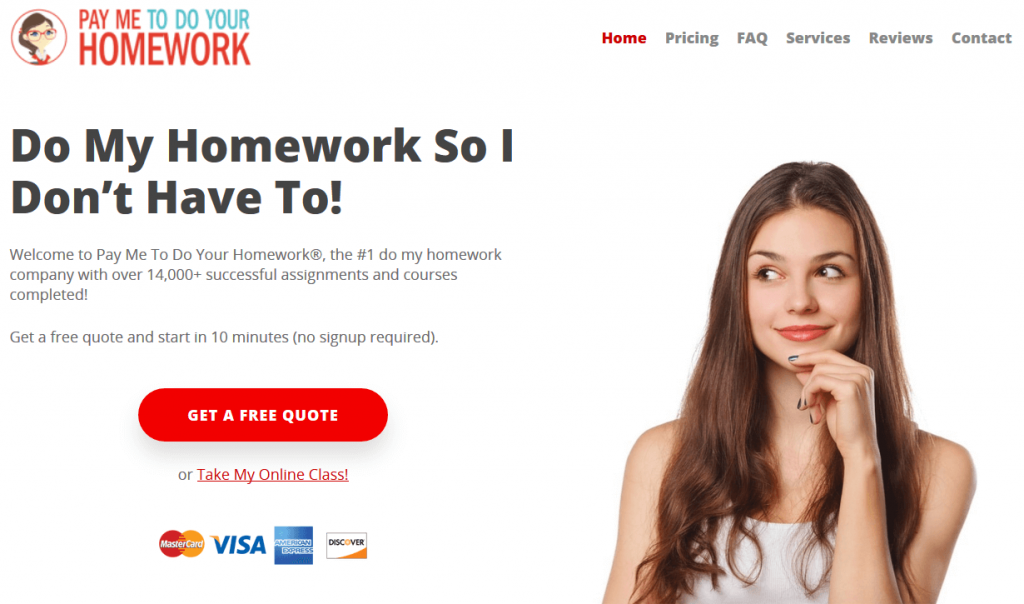 PayMeToDoYourHomeWork does your homework and takes your tests for a charge. The website is pretty simple and talks at length about paid homework services; the content is probably more suitable for an article than an actual website. Additionally, there is a lot of focus on how exactly to choose a paid homework service.
Company Details
During my research, I discovered that the company is based in New York, but you will not easily find contact information on the website itself. Overall, Pay Me To Do Your Homework looks a bit superficial.
Let us explore a bit more about the founder and her philosophy behind the business.
Story
Jessica Mott is the founder of the homework service featured in this review. She founded the company back in 2009 so it is one of the oldest homework services out there.
Mott is quite honest about her motive behind the business, as she was previously a tutor who often helped students with their homework. Thus, she had the idea to offer paid homework services to students all around the world.
Mott makes it clear she does it for the money. She also acknowledges it is immoral but not illegal. Her platform finds experts to do homework and take online classes for a fee. Also, shementions on her website that their prices are not cheap. However, Mott guarantees As or Bs as assured grades for all the work completed by the site.
Should you believe her words? Read on to find out!
Pros and Cons
Let us check out the pros and cons of Pay Me To Do Your Homework
Pros
Guarantee of getting assured grades
Refunds for unsatisfactory work
Cons
Very high prices
Lacking customer support
Inconsistent quality
Negative reviews
Types of Services
You can pay Mott and her team for
Taking full online classes
Completing tests and quizzes
Sitting for finals
Writing papers and essays
Doing projects
Completing your homework
The services are available for students at advanced levels, and you can even pay them to write your Ph.D. or MBA papers and homework. The platform is not aimed at high school students.
In one media interview, a representative of the site claimed to help a doctor. The subject was quite advanced: "Operational Management and Organizational Behavior."
Students taking online courses can also use the service. Other than the services listed above, custom orders can also be placed.
Customer Reviews
Pay Me To Do Your Homework reviews are hard to come by. I found a review that gave the service 4 stars even though the customer was not happy with the entire work. They had to add the sources and format the essay. The writer did not follow the instructions, and the customer had to spend additional time. The charges were also not satisfactory to the customer as they had paid almost $200 for three pages.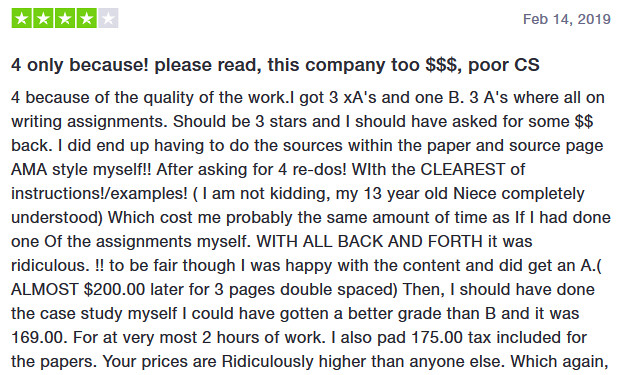 Furthermore, I decided to dig a bit deeper and look into complaints on the Better Business Bureau where I found several grievances about the quality of the work. Experts who took tests on behalf of customers also performed poorly.
However, the company is fast to reply to the complaints. It also refunded the full amount to some customers.
Prices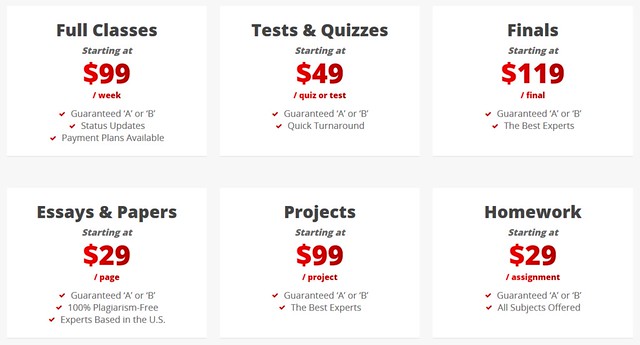 The prices of this homework service are very high. You pay $29 for one page of a basic essay. Projects cost more and start from $99. The experts on the platform can also take your full classes for $99 per week.
You can expect to pay $100 or more for a regular three-page essay. The price is justified only when you get an A or B although that does not always happen. People also fail their tests or get poor grades.
The prices make sense when you see the customer base of the platform. Also, the interview I linked to above, mentions that most of their students are working professionals. Likewise, some are in the military and enjoy sponsored courses. So, students are not the main bulk of the service's users.
As a result, the prices are high.
Pay Me To Do Your Homework Quality

Quality is the most important part of any service or product. In the case of Pay Me to Do Your Homework, quality is not at all consistent.
I did find some customers who had received an A or B for their essays. But other customers have reported achieving failing grades. Additionally, the writers do not always follow instructions set by the customer.
Hence, this means that you cannot have peace of mind and will constantly worry over your project. It is also difficult to get in contact with the writers.
The other services, like paid online tests, are also not very reliable. There are instances where the experts were not able to answer questions successfully, so as a result, the student failed the test and was forced to drop out of the course.
Should You Trust Pay Me to Do Your Homework?
Overall, I would not be too keen to place my trust in this service. You do not get the right results every time, despite their guarantee. Their prices do not justify such mistakes or errors. It may be a good service for professionals, but not so for students.
Moreover, high school students cannot use the service and there are some specific colleges and students in New York who also cannot place orders.
Customer Support
Any good service should come with good customer support. Reputed essay and paper writing services offer multiple ways to contact them including addresses and phone numbers. Many also provide live chat to resolve your queries quickly.
PayMeToDoYourHomework, sadly, offers none of these services!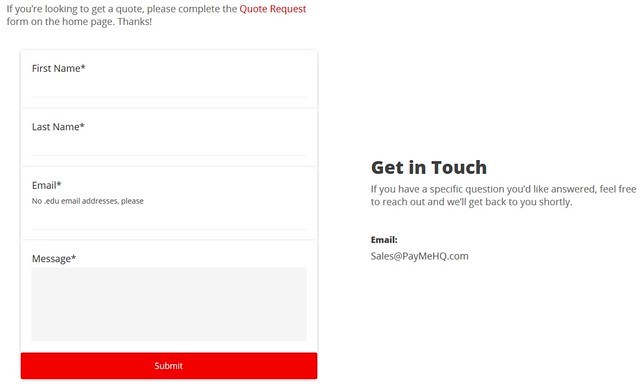 The only way you can contact the company is through emails as there is no address or phone number to be located on the site. There is a 'contact us' page, but a contact form template must be used.
It appears as if the company does not want you to get in contact with them. As a result, you have no way of contacting them, except by email and so the phrase 'customer support' remains questionable.
Correspondingly, you do not know whether the writers will be easily contactable. If not, you could face delays and lose a night's sleep. Not a good thing for the price you pay, I must admit!
Payment Methods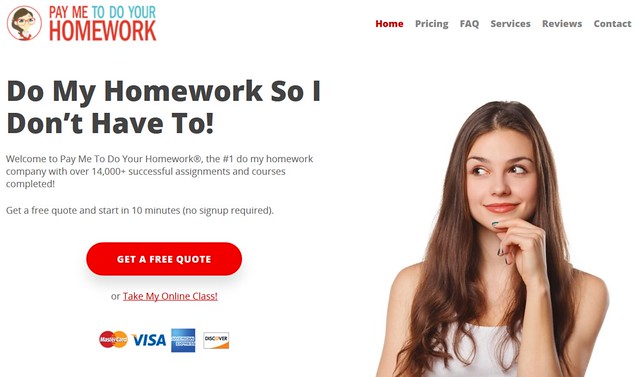 You have no way of determining the payment methods unless you place your order. However, the site provides some clues. You can see icons for
Mastercard
Visa
American Express
Discover
Payment methods are not a big concern. You will be able to pay using debit or credit cards. But sadly, the site does not make things clear.
Guarantees

Guarantees are reassuring for students worrying over their grades. Most writing services offer assured revisions or money-back guarantees.
PayMeToDoYourHomework does offer some form of assurance. The site provides a unique grade guarantee meaning that you could get a refund if the work you have paid for does not get satisfactory grades.
The refund amount depends on the grade you get. You can access a refund of 50% if the essay gets a C. For grades below 80% (lower than a C), you are eligible for a full refund. You have 14-days to make a refund request.
The platform does refund its customers, as we have seen on Better Business Bureau. You do not have to worry about this, at least!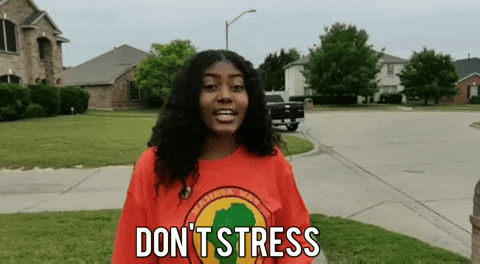 How to Make an Order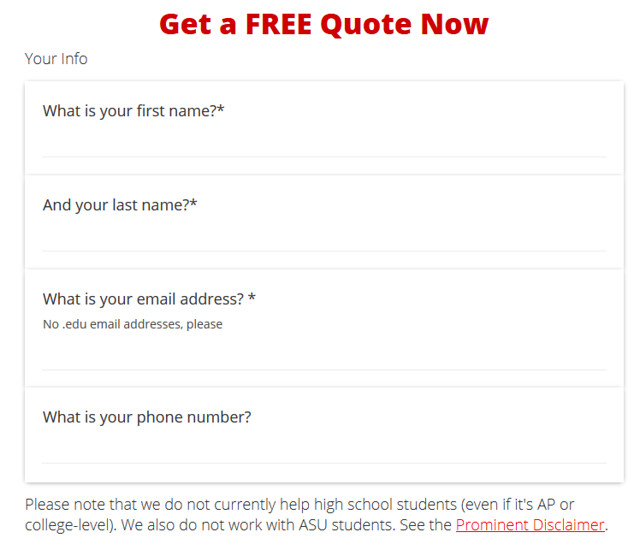 Ordering from any essay or homework service should be quick and simple. It should also give you an idea of the final cost you will have to pay. Unfortunately, Pay Me To Do Your Homework fails on both counts.
You have a static purchase or quote form to place your order. The form asks for your personal information, name and phone number etc. You will also have to provide your email address. However, you cannot use .edu addresses used by colleges or universities.
Next, you have to choose your assignment type, subject, and due date. The form also provides an additional space to outline your instructions. Plus, you can also directly upload files.
Once you submit the form, you have to wait for a reply. This is not favorable, especially if you have an urgent project with a short deadline. Additionally, you don't get any price estimates. There is also no live chat to ask questions or updates about your work.
I would say the ordering process is cumbersome and not suitable for urgent projects.
Loyalty Program
Pay Me to Do Your Homework does not offer a loyalty program indicating that prices remain the same whether or not you are a new customer. The site does not mention discounts for returning customers. However, the form has an option to mention whether you are a new or returning customer.
I would not suggest joining any loyalty program unless you get a serious discount. The prices are very high, so only a loyalty program with discounts would make it worthwhile. However, it appears as if there is no loyalty program at all!
Verdict
I would advise college and university students to avoid PayMeToDoYourHomework. You may face delays or even get failing grades. The site offers a refund, although it is not useful especially when you have a pressing paper to submit. Conversely, working students and people who take online courses might find the service useful. Nevertheless, they may not mind paying more or waiting to get refunds. However, for regular students, I suggest you search around for better prices and save your money.
This blog contains the author's views and reflections on topics about which he chooses to write. The author reserves the right to express his subjective opinion and is not responsible for the quality of services provided by the overviewed sites.