Overview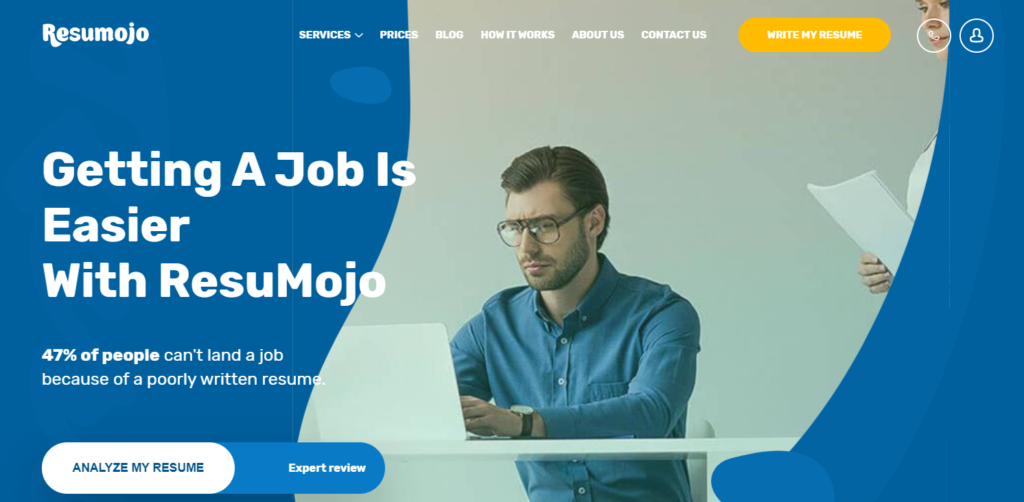 A huge amount of writing services appear on the market nowadays. Increasingly, people prefer to save their precious time and use diverse paper help on a daily basis. Students order various types of assignment help. Graduates are looking for companies that can prepare resumes and cover letters.
But how to pick the right services among tons of suggestions available today? I have been reviewing writing companies for quite a long time and know how challenging this task can be. That's why I always check multiple things to ensure that the service is worth attention. I pay attention to all the tiniest details and can easily differentiate good companies from fraudsters.
Story
This page is devoted to a reliable writing company that is quite popular among users. Resumojo is a special one as it suggests help with resumes and cover letters. It has many peculiarities that will be overviewed here.
For example, this is the first site, which is protected from web.archive: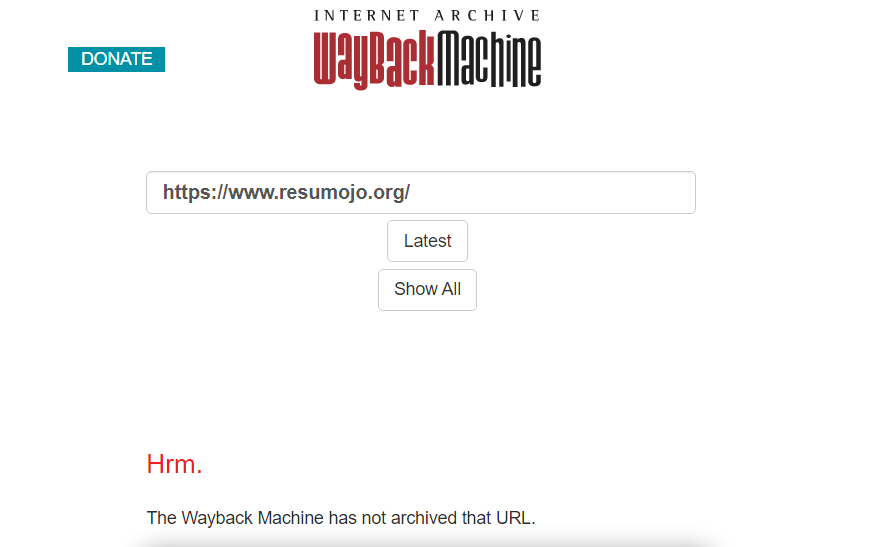 I can't really say whether it is good or bad. I often try to dig into the company's history as I know that customers tend to trust sources with a good background. Nevertheless, I haven't come across any details about the story of this service.
The good news is that I've found out that the site is owned by Tuterria LTD. Tuterria Ltd. It is a Cyprus-based company that was incorporated in early 2019 and did not have a public presence. It also owns and operates another website which is called BestCustomWriting.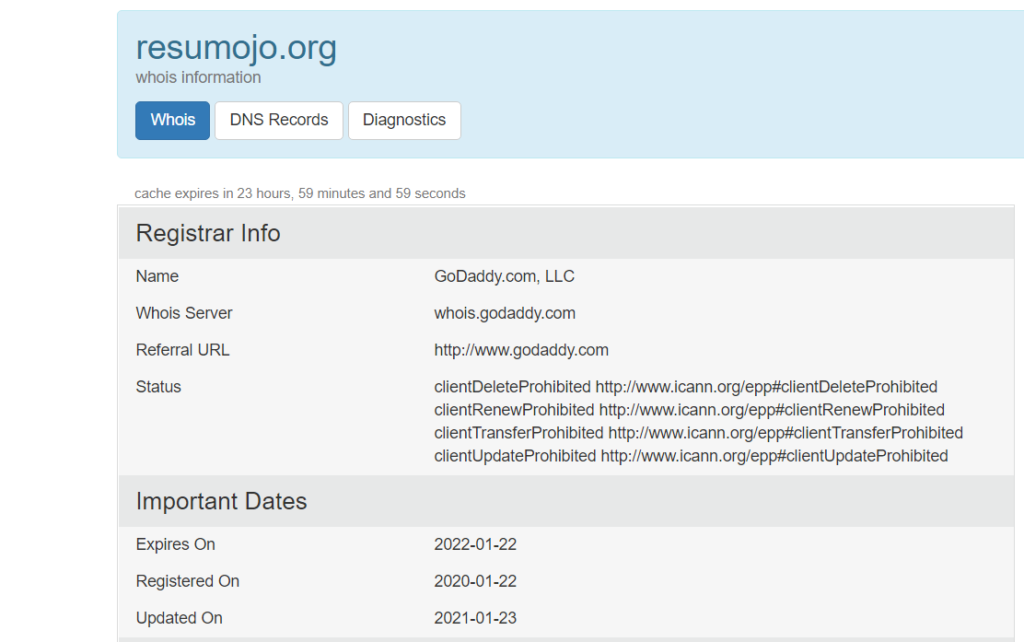 But let us move on and check what the service can suggest to its customers. I will share my experience and point out the main pros and cons of Resumojo in this review.
Pros and Cons
As you know, I usually check all the services on my own to provide an unbiased opinion. I've ordered a "resume analyze" service, and I would say that everything was prepared on time. The paper was plagiarism-free, and the author followed all the provided instructions.
Still, I wouldn't say that I was totally satisfied with the order. It had some inaccuracies, and I spent some time checking the final version. Moreover, I've tried to contact customer support via online chat to ask for making adjustments. But I still didn't get any reply.
As aforementioned, each company has its advantages and disadvantages. Resumojo.org isn't an exception as the service has both pros and cons. Let's start with its strong points:
Pros:
The service suggests a modern website with a nice design and a user-friendly interface. It has lots of diagrams and photos
It helps create outstanding resumes and cover letters. It also suggests various packages to its customers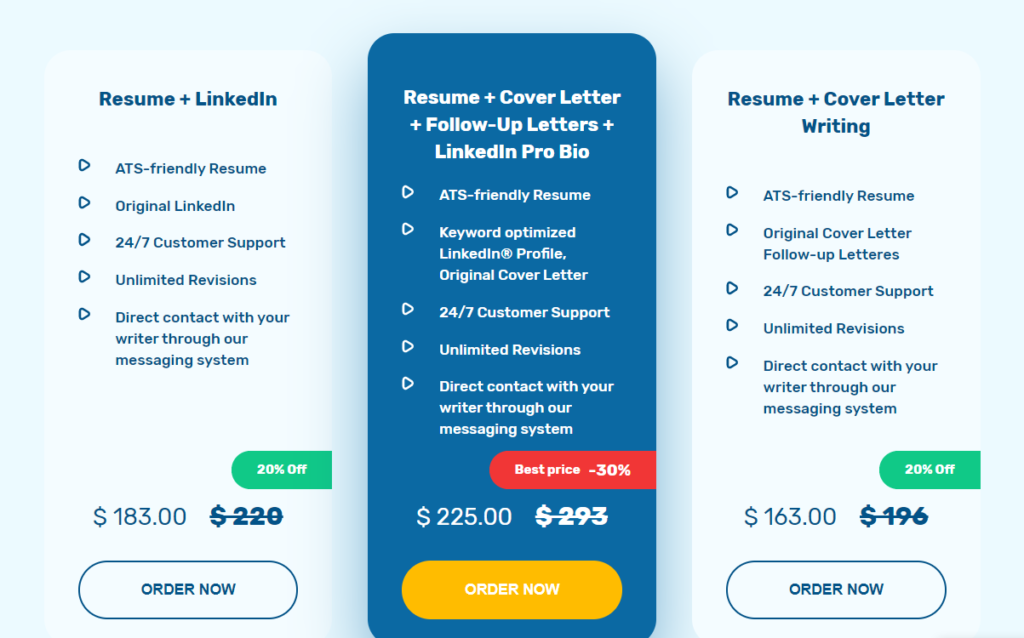 Resumojo.org also has a blog with educational articles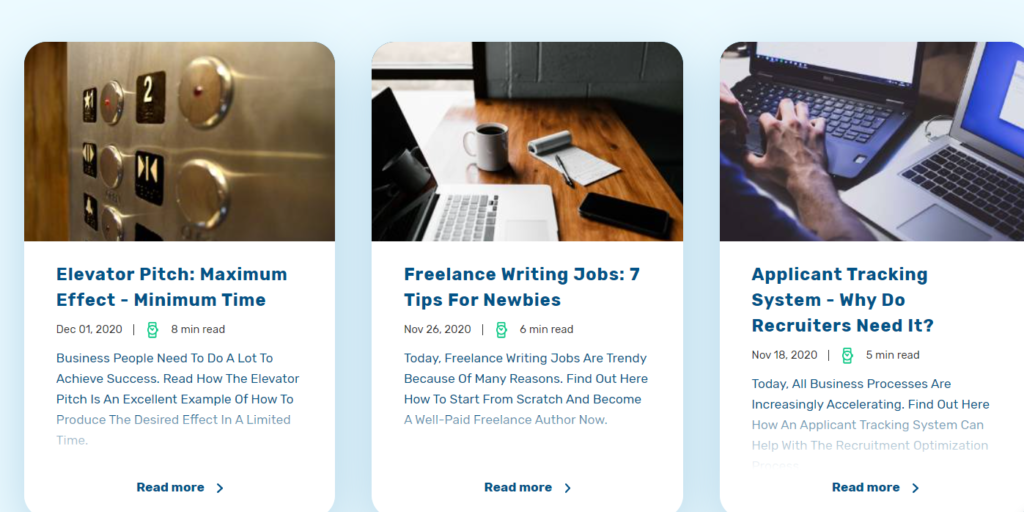 Another good thing is that the service has diverse social media pages. The links to them are placed at the very bottom of the main page. The service has lots of videos on its YouTube channel
It also suggests a clear money-back policy, full confidentiality, and anonymity to the users
A wide range of payment methods supported by the service is definitely a plus. Customers may pay with cards and PayPal. Resumojo offers secure payments and guarantees full confidentiality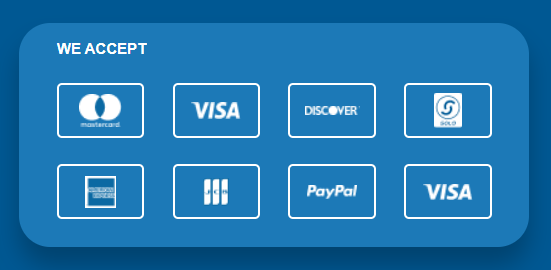 Still, there are some drawbacks that could ruin the overall impression of the service:
Cons:
Customer support is definitely the weak point of Resumojo. I've tried to contact the team via chat, and I didn't get a reply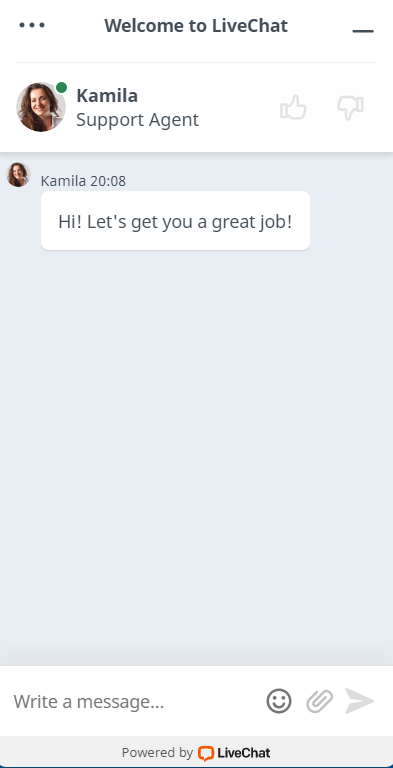 The service doesn't suggest any price calculator on the main page. The users need to waste their time searching for the approximate cost of the services
The prices are comparatively high, and additional options make them even worse
There's no possibility to check how the website looked at the very beginning. It is also impossible to find any relevant information about the history of the company
The service doesn't offer any information about the writers. It is not stated whether they all are native speakers
It doesn't have any samples of the final works. It means that you won't have a chance to evaluate the service before making an order
The service doesn't provide any discount schemes and has only a few reviews on trustable sites
Types Of Services
Resumojo.org is a special writing company that is not compatible with other services. It is devoted to the writing or editing of resumes and cover letters. The clients can get acquainted with all the types on a special page:
The service also suggests an interesting option – resume analysis. It costs only $5; however, if users want their CV to be checked by top writers, they need to pay $1 extra.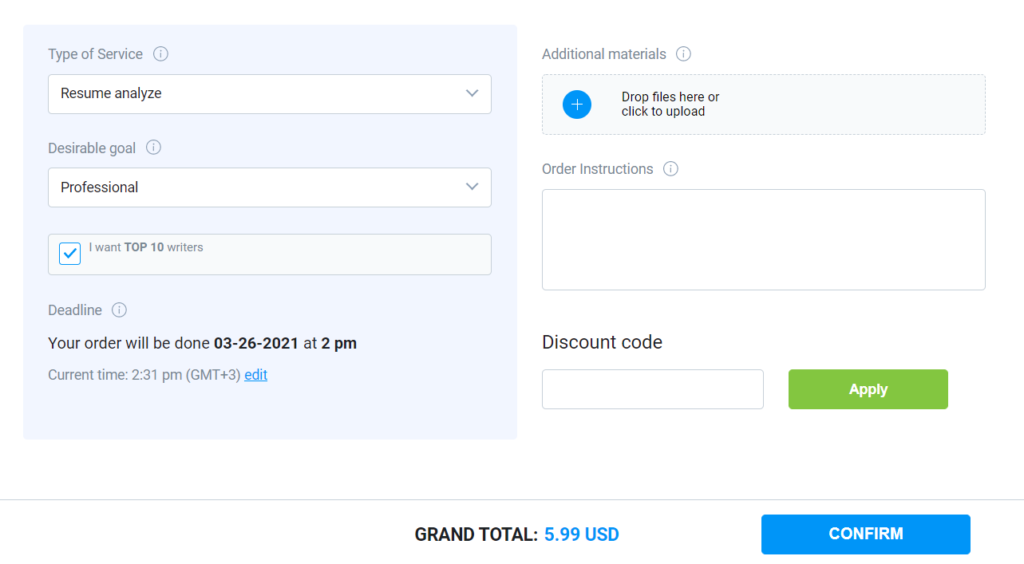 Prices
Resumojo doesn't have any price calculator, but it suggests a special page with the prices for all the services.
The thing I didn't like is that the price is fixed, and it isn't changing no matter what the deadline or amount of pages are: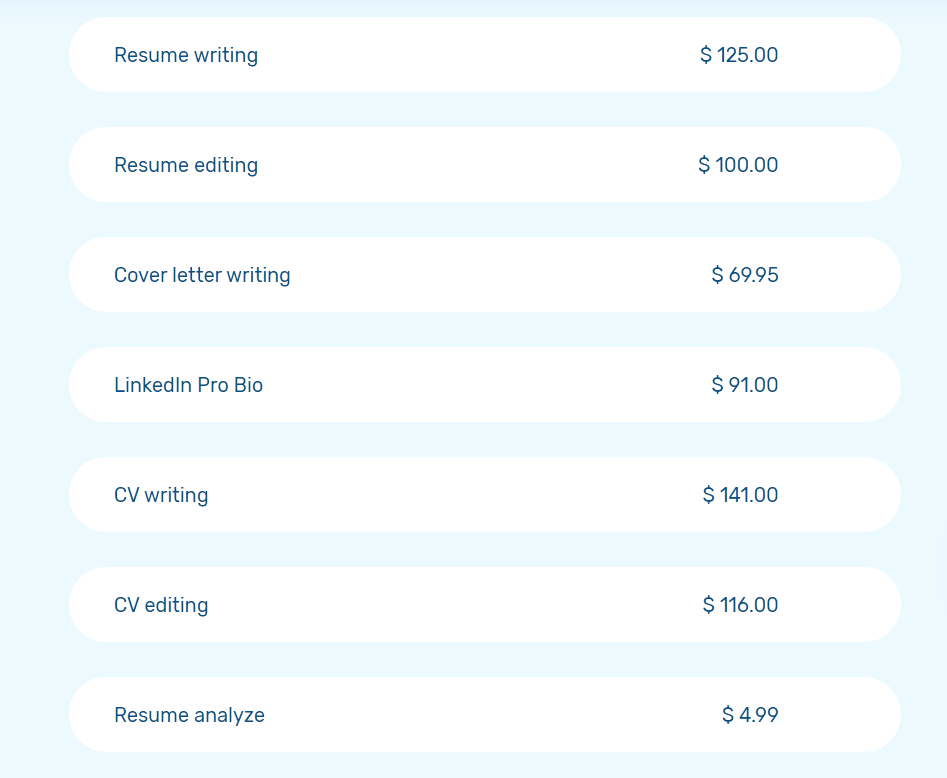 Moreover, the service doesn't have any information about discounts. As the price per page seems to be really high, I suppose that it will be great to add some coupons or discounts or provide any loyalty programs.
On the other side, at the very bottom of the main page, users can find a link called "Resumojo Coupons." The bad news is that following this link, you may see that the amount of coupons is 0. It means that you don't have a chance to reduce the price even for a little bit: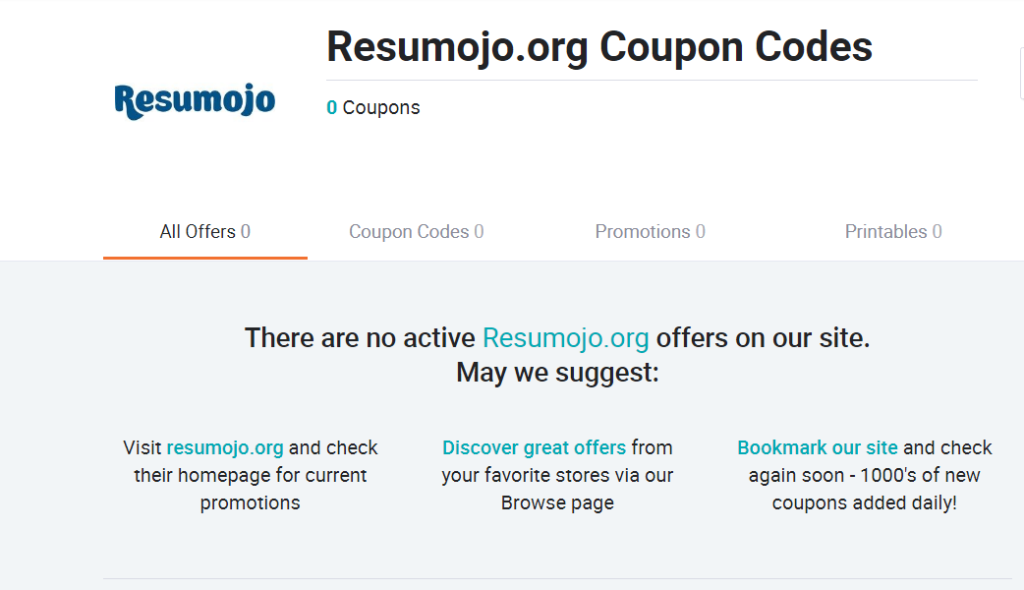 Quality Of Service
Resumojo guarantees full confidentiality and anonymity. It keeps your personal data private and stores it for the period of performing the order.
The service provides 100% plagiarism-free papers and has a clear money-back policy. It is mentioned that all the writers undergo a qualification exam and are absolute experts in their fields.
On the other hand, I didn't find any samples of the final paper to check it's quality as well as any information about the writers. So, it is only up to you whether to fully trust FAQ and reviews left by other users.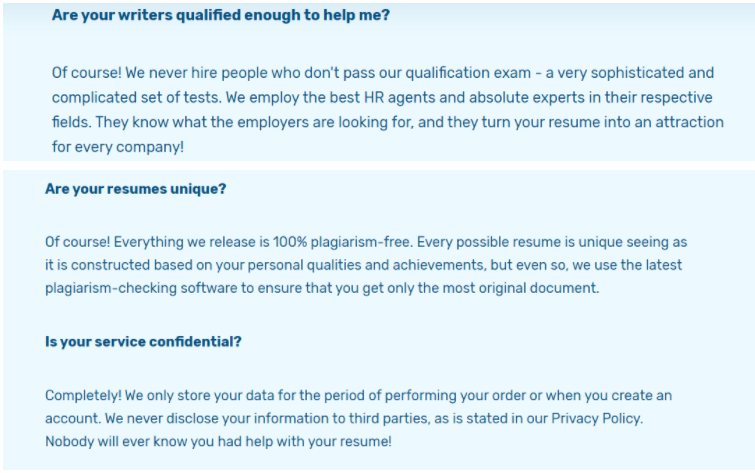 Customer Support
Customer support is a weak point of this service. It is stated that the online chat works 24/7; however, I had to wait for a while until I understood no one would answer me.

Besides online chat, there is a possibility to connect a support team through phone or by email. Nevertheless, I doubt that you will be able to get a reply quickly using any of these channels.
How To Place An Order
The process of placing an order is really simple and quick. All that you have to do is to pick a type of service and add some additional materials.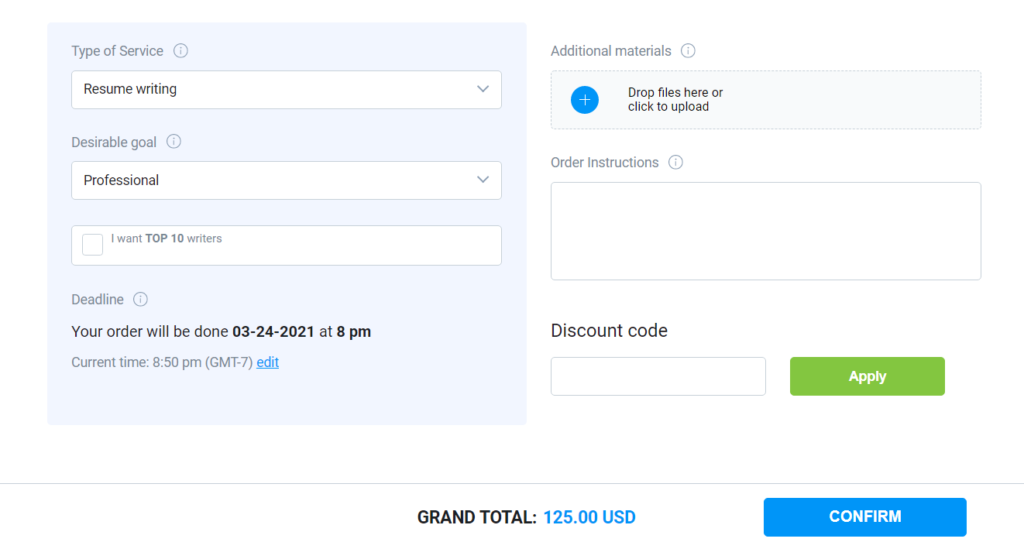 There's no option of picking a writer, and users can only press "I want top 10 writers". Note that if you decide to cooperate with such writers, you will be asked to pay extra.
After confirming the order, you will need to proceed with the payment and wait for your final paper.
Customer Reviews
Like most other writing services, Resumojo.org has reviews both on the website and on trusted review sources.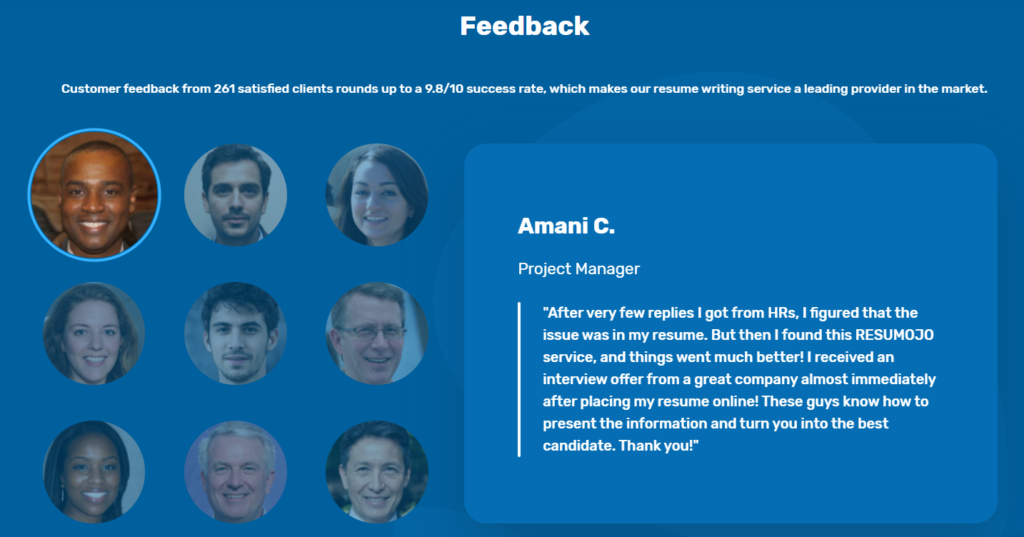 Unfortunately, there are a few reviews on trusted sites as Sitejabber and Trustpilot:

Verdict
All in all, Resumojo is a good choice if you need a service that will help with your resume or cover letter. It has many advantages and suggests plagiarism-free papers written by professionals.
Customers may order papers prepared by top writers and easily get job offers of their dreams. The service has a user-friendly interface, and it makes it easy to place an order even if you do it for the first time. Moreover, users can enjoy reading useful articles in the blog while waiting for their orders.
The company suggests a clear money-back policy and offers refunds. Still, the prices aren't affordable, and it is a pity that there aren't any discounts available.
I would recommend this service if you are ready to accept the drawbacks. First of all, you need to be ready to pay a lot and remember that some additional options will cost extra. Moreover, you should be prepared to check everything on your own. Customer support rarely answers the questions, even though the online chat works around the clock.
However, if you select this company, you can be sure that high-quality papers will be prepared on time.
This blog contains the author's views and reflections on topics about which he chooses to write. The author reserves the right to express his subjective opinion and is not responsible for the quality of services provided by the overviewed sites.