The-Essays Overview
The-Essays.com is a writing service that provides a standard for this niche range of services. Here you can order different types of academic papers, including all kinds of essays, research papers, and many other writing assignments. I decided to review this service because I've never heard about it until a few weeks ago when a friend of mine mentioned it. She needed to buy a research paper and she was considering different options, one of which was The-Essays. I know how difficult it is for students to search for a reliable writing service, and the main reason why I write reviews is that I know they can be very helpful.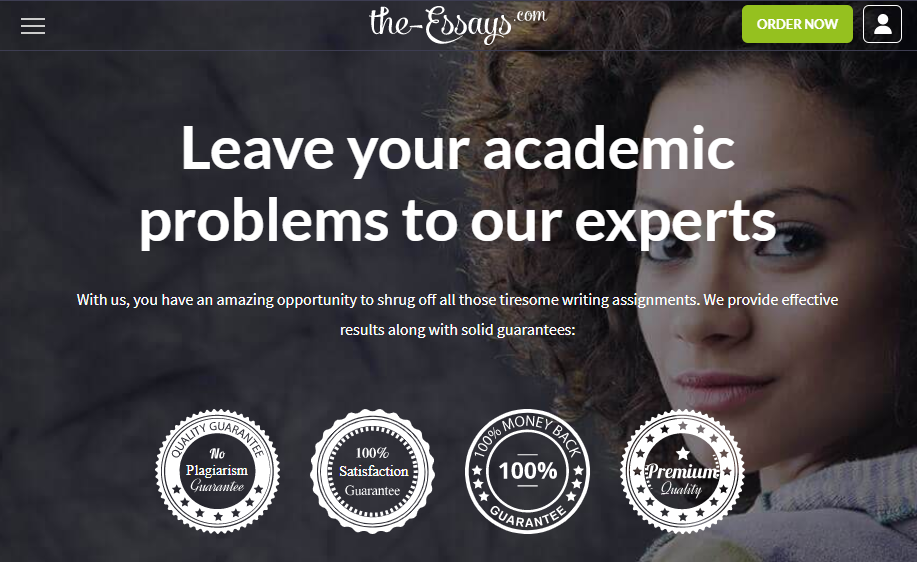 Usually, I'm able to collect a lot of information about a writing service by reading and analyzing customer feedback. Unfortunately, this wasn't the case with The-Essays because finding any reliable feedback online turned out to be an almost impossible task. I've checked The-Essays on who.is, and I found out that this website was created back in 2011. However, according to web.archive.org, the website remained inactive until 2013.
The company used Domains By Proxy, LLC to register their domain without providing any contact information, but fortunately, the website contains some information about the owner at the bottom of the main page. The-Essays is registered in Bulgaria and owned by Steadi LTD. I couldn't find any detailed information about this company. Usually, reliable writing services that have been in this business for many years have a lot more information available online.
The website is well-designed and easy to use. It's no different from many other websites where students can order their academic papers so it's difficult to highlight this company's specific features. Perhaps the only thing that makes The-Essays stand out is that it enables customers to contact their writers. Not all services ensure effective communication between customers and writers. On the one hand, if you can message your writer, the quality of papers might be better. On the other hand, given that the company is located in Eastern Europe, you shouldn't expect a great quality of writing. Even though the website mentions "seasoned writers" as one of the biggest advantages of this service, the chances are that the majority of the writers, if not all of them, are not native English speakers.
Story
Every time I hear about a writing service that I've never seen before, I want to check it out and share my impressions with others. I've reviewed many services so I know that not all of them are actually reliable. If you're a student who's going to use a custom writing service for the first time, choosing a good website will be very difficult. First, you should choose a service with professional writers who can write papers based on solid research. Secondly, you need your papers to be well-written and properly formatted. Last but not least, you need to choose services that don't fail deadlines and deliver papers on time. There are some great services that possess all of these qualities, but most of them are quite expensive. Therefore, if you don't want to overpay, choosing a writing service becomes an even more difficult task.
When I review writing services, I usually start by doing research and analyzing feedback from customers. However, as I've already mentioned above, I couldn't find any real reviews of The-Essays online so the only option I had was ordering a paper so that I can see how good this service really is. First of all, I was surprised that this service, which is registered in Bulgaria, isn't cheap. I've seen many services with ENL writers that offer the same prices, and honestly, I don't see any reason why I should choose The-Essays instead. Fortunately, The-Essays gives a 20% discount for the first order.
I ordered a simple essay with a 10-day deadline, and I didn't expect anything impressive. In turn, The-Essays didn't even try to exceed my low expectations. First of all, I was disappointed by the fact that this company highlights easy communication with writers as one of its main selling points, while in fact, you may be unable to contact your writer at all. The thing is that The-Essays promise that you'll be able to talk either to your writer or the support team, and I didn't manage to contact my writer. Instead, I talked to the support representatives and relied on them to deliver my instructions to the writer.
Perhaps, now you're thinking, why would The-Essays mention communication with writers, in the first place? Well, I couldn't contact my writer, but it doesn't mean that this is impossible. I've already encountered such issues on a few other websites so I know what the problem might be. Such situations occur when writers are in another time zone. Therefore, if you're looking for good papers written by American writers, you might want to order your papers elsewhere.
Pros and Cons
Pros
A wide range of writing services
Nice discounts
Cons
An unclear pricing policy
An unclear money-back policy
A bad quality to price ratio
Difficult communication
Types of Services
A good thing about The-Essays is that it provides a vast variety of services. If you're looking for custom writing from scratch, you can order all kinds of essays, research papers, theses, book reports, case studies, and dissertations. You can also order editing and proofreading of your original papers. Besides, this service claims that it can help with statistics projects, articles, and multiple-choice questions.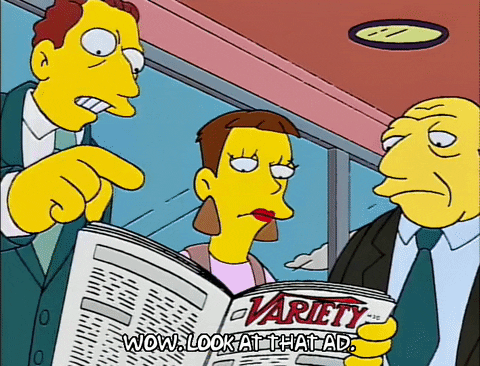 Customer Reviews
As I've already mentioned above, the lack of customer feedback is the main problem that makes it difficult to recommend The-Essays.com. The lack of feedback is quite suspicious given the fact that this service has been around for nine years. Why don't customers share their experiences on reliable review platforms like Trustpilot or SiteJabber? These platforms have tons of feedback on many other writing services, but there are no reviews of The-Essays whatsoever.
The company's website includes a "Testimonials" section, but these reviews don't seem real. These are all five-star reviews with no specific details, and all of them look too good to be true. Even the best writing services I know always have some unsatisfied customers. If you see a service with five-star reviews only, it's certainly a red flag. I also couldn't find any mentions of The-Essays on Reddit. This service, however, has a YouTube channel with 400 subscribers that are inactive.
The only source of feedback that I found is some unknown review websites where The-Essays is promoted as one of the best writing services. However, there are also a few other services that have high ratings on these platforms, and I know for sure that these services are unreliable. In other words, The-Essays is shady, and I cannot recommend such a website if you're looking for a service with a good reputation.
Prices
Here's another weird thing about this website: There is a price calculator on the main page, but the prices in it are different from those on the "Prices" section of the same website! When making my order, I decided to evaluate the price by using the price calculator. According to the calculator, the price of a high school essay delivered in 12 days is $11.01 per page. This price drops to $9.36 with a 15% discount.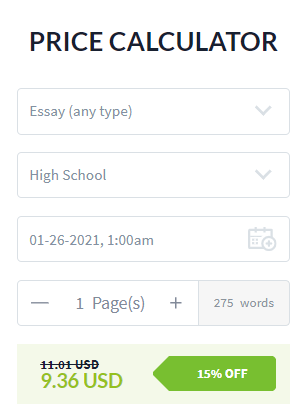 However, if you visit the "Prices" page, you will find out that the price for an essay of any type starts at $15.26 with a discount. Moreover, complex academic assignments, such as journal articles or discussion posts, cost the same as high school essays, which is also weird. However, some services are more expensive than others. For instance, if you want to order memo/letter writing, a report, creative writing, or a poem, it will cost you $18.31. The cost of dissertations and theses starts at $16.96.

The worst thing about this service is that you can see a low price in the price calculator, but when you proceed and place an order, the price suddenly grows. Although its pricing policy is sketchy and unclear, The-Essays does its best to attract customers with various discounts. A 15% discount is automatically applied to the price in the price calculator, the "Prices" section also contains prices with discounts (even though these prices are much higher), and at the top of this page, the service offers a 20% discount for the first order. There is also a promo code for a 16% discount at the bottom.
Quality
As I've already said, this service didn't exceed my low expectations. My essay was mediocre. This wasn't the worst essay I'd ever ordered, but it certainly wasn't worth the price. The writer did some research, but he or she (I couldn't contact my writer, no matter how hard I tried) collected just the bare minimum of sources. Besides, this company obviously doesn't have a quality assurance department because I needed to edit and proofread my paper to make it at least acceptable. There were many grammar mistakes and typos.
Customer Support
There is a live chat available on the website, and this is the only way for you to communicate your instructions to the writer if they've already started working on your order. The live chat option isn't very helpful. Instead of getting answers to my simple questions, I was offered to complete the order form, so don't expect to get answers to your questions quickly. I hope that I was talking to a chatbot because if it was a real support representative, he's really bad at his job.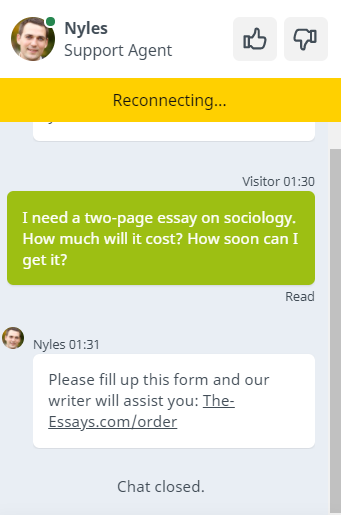 Payment Methods
The-Essays offers a whole variety of payment options, including Visa, Mastercard, Maestro, PayPal, American Express, Discover, JCB, Delta, Diners Club, Solo, and Wire Transfer.
Guarantees
The-Essays has a clear Revision Policy, which states that you can get a free revision if it "does not lead to any modifications that weren't proclaimed in the first order." Apparently, every revision request is considered individually. This service also has a money-back guarantee, and I strongly recommend that you read the "Money Back Guarantee and Refunds" page before making your order. If you're not satisfied with the quality of your paper, you should request a revision within three days after getting your paper, and the revised version will be ready in 14 days.
After this, you may not need your paper anymore, but you can request a refund only if you're not satisfied with the new, revised version. There is also no information about the amount of refund on the website so you need to trust the company's decision regarding this issue. Reliable writing services always have a clear refund policy, but this is not the case with The-Essays.
How to Make an Order
The ordering process is no different from that on many other websites from this niche. You should fill out an order form, provide your instructions and details about your paper, pay for it, and wait. When making an order, you can also attach the necessary files and select some extras. For example, you can request a TOP 10 writer, a specific writer that you like, or an ENL writer. An ENL writer will only increase the cost of your order by $2, which makes me question the professional level of these writers.
Verdict
Is The-Essays.com a scam? Honestly, I don't know how to answer this question. This service likely won't just take your money and leave you with nothing. You can buy mediocre and overpriced papers here, but even if you're willing to take a risk, keep in mind that this company has no clear money-back policy. I cannot recommend this service because there are many other services with a great reputation that provide high-quality papers at lower prices.
This blog contains the author's views and reflections on topics about which he chooses to write. The author reserves the right to express his subjective opinion and is not responsible for the quality of services provided by the overviewed sites.