Overview
Writing services are in hot demand nowadays as students try to save their time and ask for professional help more often. Unfortunately, it is quite easy to come across fraudsters or companies that offer poor-quality content.
I've faced lots of issues while cooperating with such services. Consequently, I've found out how to differentiate reliable companies from scammers. I share my experience with others and provide reviews of various services I've tried on my own.
This page is devoted to one of them — WriteMyEssays. net. It isn't a scam, and the company has diverse features that make it a great choice for students. Still, there are some cons that you should pay attention to if you select this service.
Story
I always start with searching for some details about the company to find out whether it is reliable. Not all the services provide trustworthy information and often hide real dates of the creation of their websites.
But WriteMyEssays.net is a company that reveals all the details, and I found not only when the website was created but also the real address. It is stated that the service is operated by CoreForce Ltd, a Cyprus company that is registered at Makariou III, 22 Makaria Center, 4th floor, Flat/Office 403, 6016, Larnaca, Cyprus. The good thing is that we have already reviewed a lot of sites from this company, so we know that this service is reliable. For instance, it also owns such services as EssayTigers.com, MyAdmissionEssay.com, and Rush-Essays.com
According to web.archive the site was created in 2011. However, it wasn't active for several years and started working only in 2013 with this design :
Pros And Cons
Have you ever come across a perfect writing service that doesn't have any cons? Although I've cooperated with many companies, I've never had cases when I was totally satisfied with writing help.
WriteMyEssays has plenty of advantages and attracts many users with various pros. Nevertheless, there are still some minor drawbacks that I should mention:
Pros
One of the main things that makes the service stand out is the fact it provides true, honest company information to the customers. Thus, users may find the real address as well as check when the website was created;
It offers a clear refund policy, and it is actually possible to get your money back. This separates the company from its rivals; not all the services keep their promises;
WriteMyEssays also offers free revisions with a revision guarantee;
The good news is that you don't have to worry about their personal data and confidentiality. The service guarantees privacy and anonymity;
Another great feature is the possibility to get essay help really fast. The tightest deadline is three hours, which means that the company is ready to help finish papers on time;
Customers may find samples of final papers that the company's writers have written to evaluate the quality of the content before placing an order;
Suggested prices are quite reasonable, and users can check the total sum of the order with the use of a price calculator;
Customer support is a strong point of the service as there are lots of ways to contact the team;
There are multiple types of services available on the website. Thus, users may get help on various kinds of papers as well as editing and proofreading services;
It's great that the company also tries to help users learn new things while they are waiting for their orders. The service keeps a blog where users can find informative articles on diverse topics;
Although the prices are already comparatively low, the company offers a 15% discount for the first order. A great opportunity to save more!
Cons
Unfortunately, the writers aren't native speakers, and it may indeed affect the quality of the content. Still, the service states that each author undergoes a stringent testing process before being hired;
The company doesn't pay too much attention to its social media pages. The accounts seem to be forgotten because the last posts were more than one year ago;
One of the major disadvantages is the lack of option of picking a writer. Moreover, it isn't possible to get in touch with the author and discuss the paper details
Types Of Services
Like many other good writing companies, WriteMyEssays.net suggests a wide range of paper help. Users may order diverse types of essays, book reports, term papers, as well as editing and proofreading services. There is no special page devoted to available services; you can find easily types of suggested help on the main page.
Price
In comparison to other services, the prices offered by this company are low. They start from $9 per page and depend on the deadline, type of service, and academic level. You may check the approximate sum on a special page and with the use of the price calculator placed on the main page.
As paper help is comparatively cheap, the only discount available is 15% off for the first order.
Quality Of The Service
When choosing a company to work with, I always look for guarantees the service provides. There are three main suggestions that are clearly described in terms and conditions of this company. Thus, you can count on: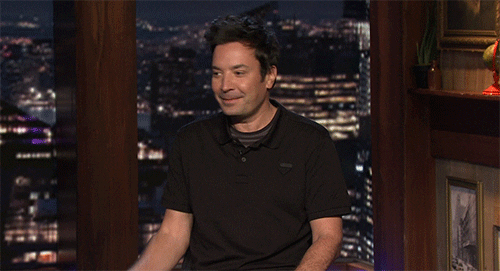 It is possible to get your money back in some cases, as stated in the refund terms. The service offers 100%, 70%, and 50% refunds, depending on the situation.
The best thing is that the company thoroughly explains why and how it uses customers' personal data. It guarantees that your information will be kept private.
Write My Essays states that all the provided materials are 100% plagiarism-free. Still, the service is ready to offer up to three free revisions for your paper. So, if you aren't satisfied with the paper, you can ask for this option at any time before pressing the "Approve" button.
On top of that guarantees, there are some other things that this service promises to the customers:
It will provide you with 100% original papers prepared according to your requests;
It will ensure that you are 100% satisfied with the order;
Writers will follow all provided instruction and guidelines;
Customer support will always be ready to answer any of your questions;
All the provided services are legit and reliable
Customer Support
Users can get in touch with the support team via online chat, email, or phone. All the contact information can be found on the "About us" page.
Live chat is the quickest contact option as it is available 24/7, and you just need to fill in the short form to ask your questions:
How To Place An Order
The process of placing an order is really easy, and it takes just a few minutes. Firstly, users need to complete the main form with the order details:
Then, they can pick some extras and review the order before proceeding with payment:
Note that you must agree to the terms of use, money-back guarantee, and cookie policy to order paper help.
Customer Reviews
Positive online feedback isn't the main criterion to pay attention to nowadays, as many companies falsify reviews. Still, there's an option that lets you find out whether a service is worth your attention. The best idea is to take a look at feedback placed on trusted review websites as SiteJabber or TrustPilot.WriteMyEssays.net has some reviews on the main website page. These reviews are trustworthy because they were taken from trusted sources and have links to them.
Customers may find reviews on SiteJabber and TrustPilot. But it's a bit weird that there are only three reviews on SiteJabber while TrustPilot has 62 users' feedback.
Interestingly, the average rating on TrustPilot is 4+, and the majority of users are satisfied with the provided services.
Social Media
Like many other writing companies, WriteMyEssays doesn't pay attention to its social media pages. Even though the service has Facebook and Twitter accounts, they seem to be abandoned. The last posts were made a year ago.
Verdict
To conclude, Write My Essays is a dependable writing company that provides diverse features to its users. You can be sure that your personal data will be kept private, and you will get full confidentiality.
But, it should be noted that the writers aren't native English speakers, and it surely affects the quality of the papers.
All in all, the average rating of this service is 4+, and it is worth your attention. Pick it if you are ready to close your eyes to minor drawbacks and want to get 100% original content. Note that the service also offers three free revisions so that you can be sure that your paper will be flawless.
This blog contains the author's views and reflections on topics about which he chooses to write. The author reserves the right to express his subjective opinion and is not responsible for the quality of services provided by the overviewed sites.