Overview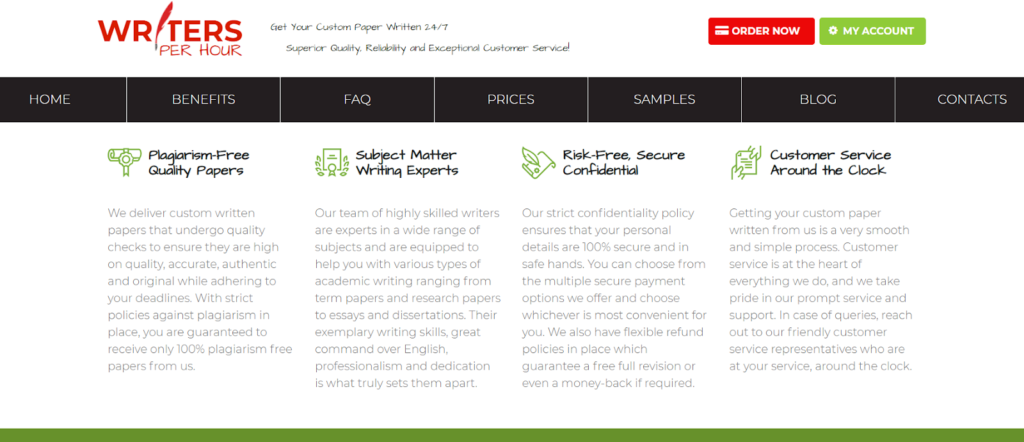 It is true that young people tend to ask for professional paper help more and more often nowadays. There are lots of reasons for that. Firstly, they have tons of assignments and sometimes they literally can't prepare them all on time. Secondly, they prefer to learn some additional things while studying in college and it also requires lots of time and effort. Thus, they seek experts that will write sample papers and help students save precious time.
Indeed, as the demand for writing services is high nowadays, lots of companies offering paper help appear on the market. Still, even though there are plenty of choices, it's challenging to find a dependable one. Having tried multiple services on my own, I've found out that only a small number of them are worth attention. Therefore, I've decided to share my opinion and experience with others to help pick a trustworthy writing company.
This page is devoted to WritersPerHour.com review. This is a legit service that has some interesting features.
Story
One of the main things I pay attention to is the company's history. It's true that in most cases, the services with huge experience in the field are more credible and reliable.
According to the terms of use, the site is owned by RKN Research Holdings LTD. It is registered under the laws of Cyprus, and the company owns only one website – WritersPerHour.com.
Unfortunately, I wasn't able to find any detailed information about the company's internal structure. There isn't any data on how many people work there, or at least it isn't available to the general public. Moreover, there aren't any details about the date of registration, and it's impossible to find an official company's website. It doesn't have any social media sites as well.
The good news is that there's a record on the web.archive.org. According to this reliable source, the website was created in 2015: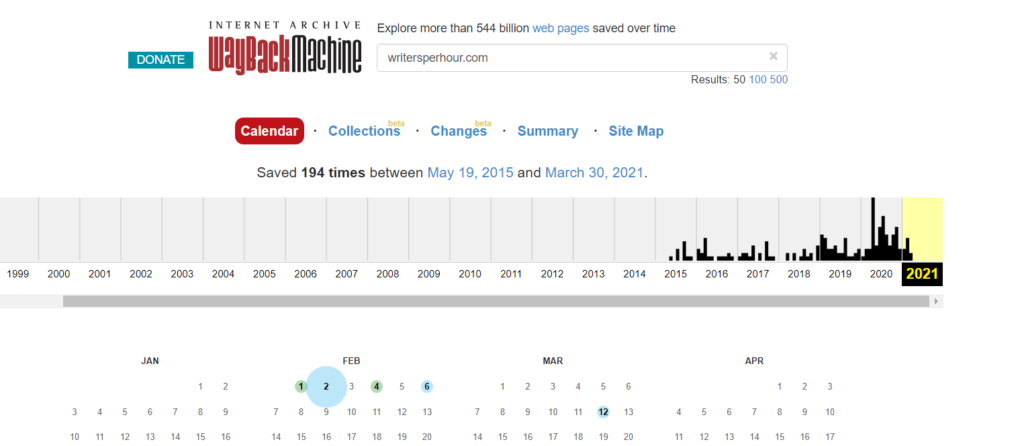 And here is how the website looked like at the very beginning: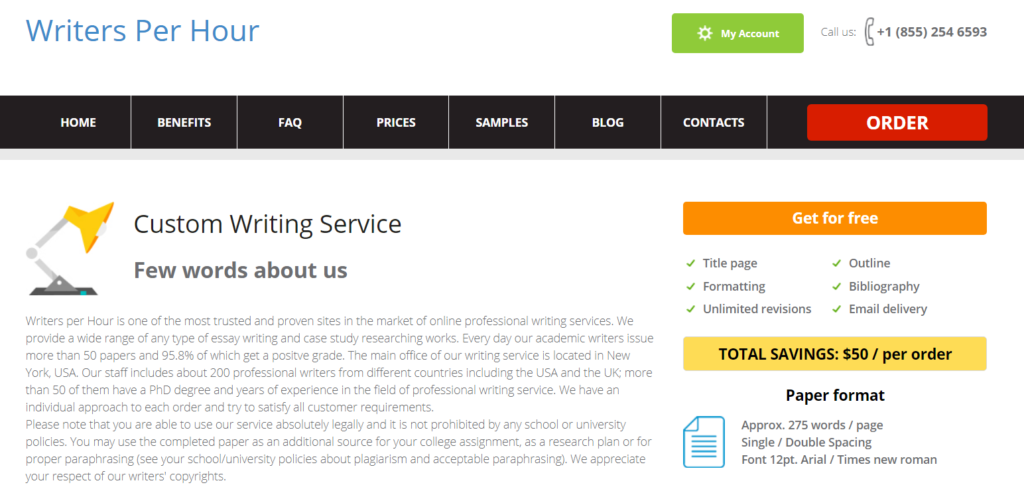 Even though its story isn't clear and lacks details, this writing service is quite popular among users. Let's have a look at its major pros and cons and find out why it attracts customers.
Pros And Cons
Those who use paper help on a regular basis know that it's impossible to find a perfect writing company. Like all other writing services, WritersPerHour has both advantages and disadvantages:
Pros
the service has a nice and clearly explained privacy policy;
the company offers samples of different types of papers. Thus, clients may check the quality of the service by reading them before placing an order;
WritersPerHour suggests a 20% discount to those who subscribe to the newsletter;
customers may order diverse types of paper help;
the service offers unlimited revisions;
there's a plagiarism-free guarantee that protects customers and guarantees the quality of final papers;
clients may check the approximate total sum of the order with the use of a price calculator;
there's a nice blog with plenty of informative articles on multiple topics;
the company actively develops its social media pages. It doesn't only regularly create new posts but also has many followers.
However, there are some disadvantages that may push customers to search for another writing company:
Cons
even though there's a possibility of getting a refund, this process takes too much time. Clients need to complete several steps to get their money back. Firstly, they should send an email with a detailed description of the issue. Then, they need to wait for an answer for 5 to 20 working days. And only after that, they can get a refund if the service agrees to issue it;
there's no information about how, when, and who created the website;
I wouldn't say that the website has a user-friendly interface as it's inconvenient to use it. I suppose that newcomers can easily get lost while browsing the pages;
the prices seem to be high in comparison with other writing services. For instance, customers will need to pay $14 for one page with 10 days deadline;
the service has low-quality customer support. Firstly, online chat is very inconvenient and weird. You should write your email, name, and question to get a reply. The answer comes to your email and it takes a while before the team contacts you;
the aren't enough reviews and the service doesn't have any feedback on TrustPilot.
Types Of Services
One of the main company's features is a range of suggested services. Customers may order diverse types of essays as well as term papers. The full list of all the available types of services is offered on the main page:

Prices
WritersPerHour suggests high-quality content at affordable prices that start from $11.99 per page. The final sum depends on the deadline, paper types, and the number of pages.
The service has some peculiarities that differentiate it from the rivals. First of all, the longest deadline is 30 days. In contrast, the majority of other writing services suggest 14 days maximum.
Secondly, users can get a 20% discount by subscribing to the newsletter. Moreover, there's a useful price calculator that helps count the approximate final sum of the order: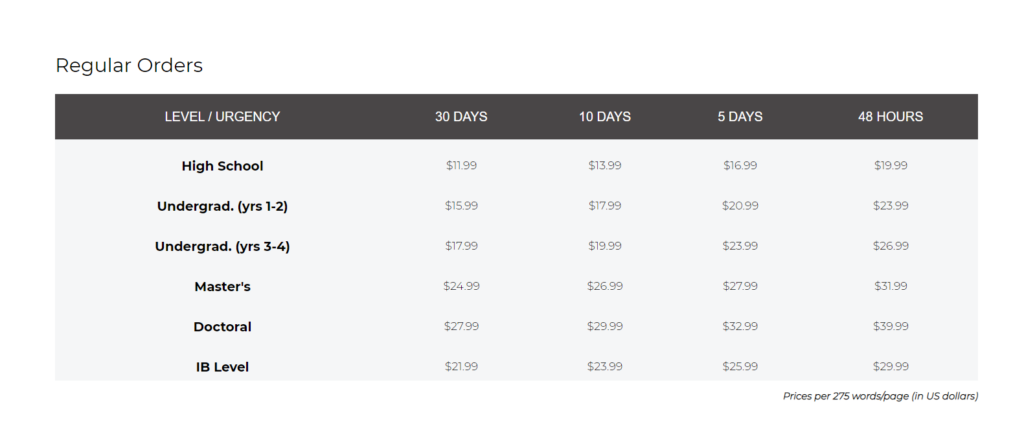 Quality Of Service
What are the most important criteria to pay attention to when picking a writing service? Undoubtedly, it's the guarantees that the company offers to its clients. Let's take a look at the things customers may expect when selecting Writers Per Hour: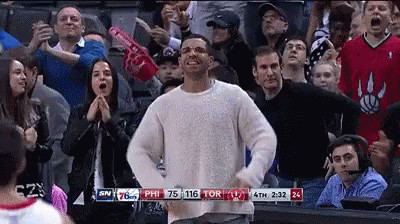 The thing I don't like about the money-back policy here is that it's quite difficult to get a refund. Even if clients aren't satisfied with the quality of the final product, they need to follow this procedure:
send the email containing the detailed information about the things you don't like in the paper;
wait for the answer from the team from 5 to 20 business days;
get your money back in case your request is approved.
Note that there's a list of valid reasons for a refund.

Students take this point quite seriously. They surely prefer companies that offer confidentiality and anonymity. Even though this service protects all personal data, there's one thing that should be noted. WritersPerHour explains what type of information they collect and why they do it. However, it may refuse to provide paper help in case clients don't agree to share their private data.

Information about the writers:
Another essential point is the qualification of writers a service cooperates with. Unfortunately, this isn't a strong point of this writing company. It is stated that all the authors hold professional degrees and certificates. However, there's no detailed information about them.
Moreover, it isn't clear if all the writers are English native speakers. Consequently, the quality of the final papers can raise doubts.

Customer Support
I assume that the quality of customer support is also an essential point that should be considered when choosing a company. There are 2 ways to contact the support team on this website. Clients may answer their questions either by email or by 24/7 online chat.
The thing that I don't like is that you should enter your personal information to get to chat.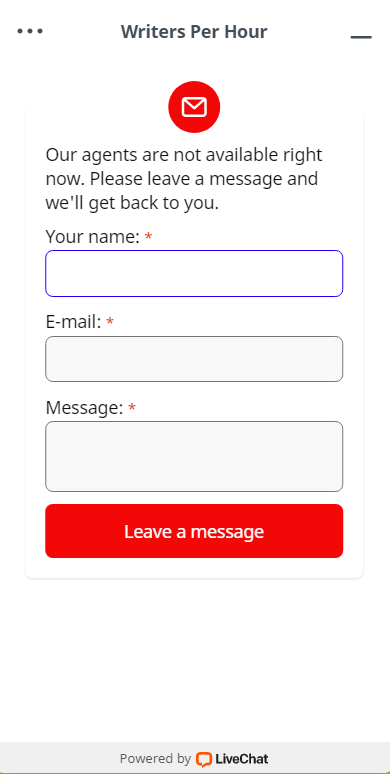 I've tried it on my own and got an answer to the email. I wouldn't say that I was satisfied with the service as it took some time to get the reply.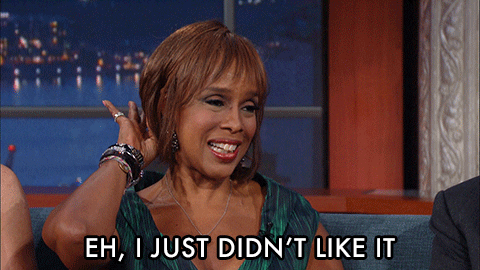 How To Place An Order
Luckily, placing an order is an easy task if you order paper help from this site. Clients need to fill in the form and complete 3 simple steps:
Firstly, you need to enter the main information about the paper.
Then, you check the deadline, pick the writer, and verify that the price is suitable.
The last step requires you to enter your personal info and lets you preview the order.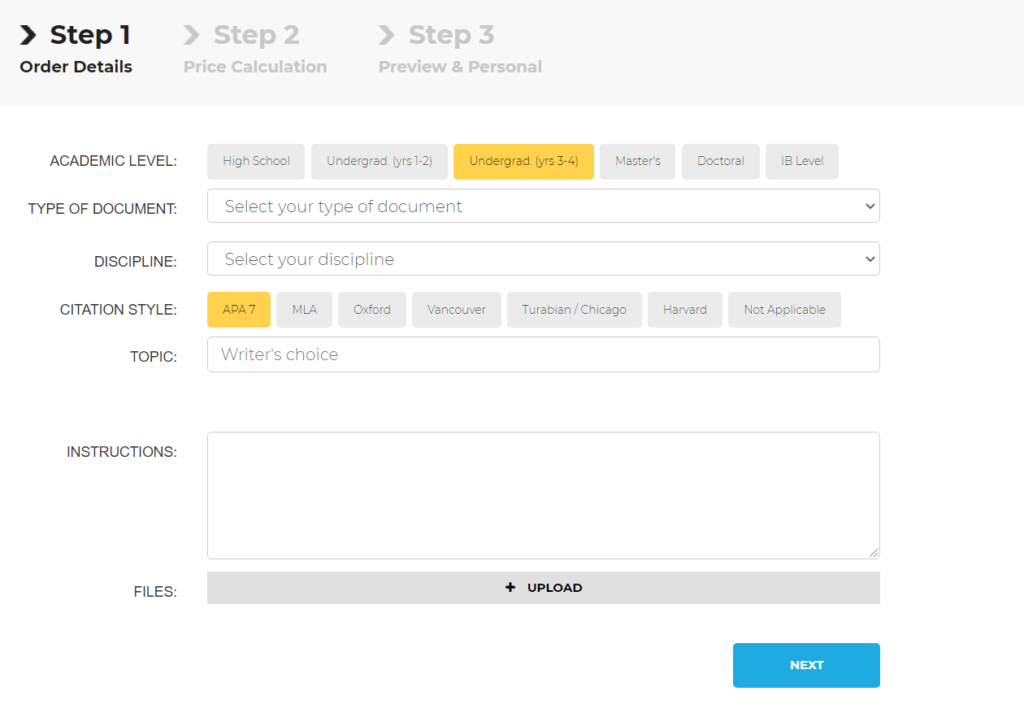 Just have a look at this example: the price for 2 pages with the 2 days deadline is about $53. I suppose it is pretty high in comparison with other writing services available nowadays.
Customer Reviews
Obviously, it isn't the most reliable point as lots of companies falsify reviews nowadays. Still, clients prefer to check diverse sources to find real customer feedback.
WritersPerHour.com has both testimonials on the website and reviews on SiteJabber.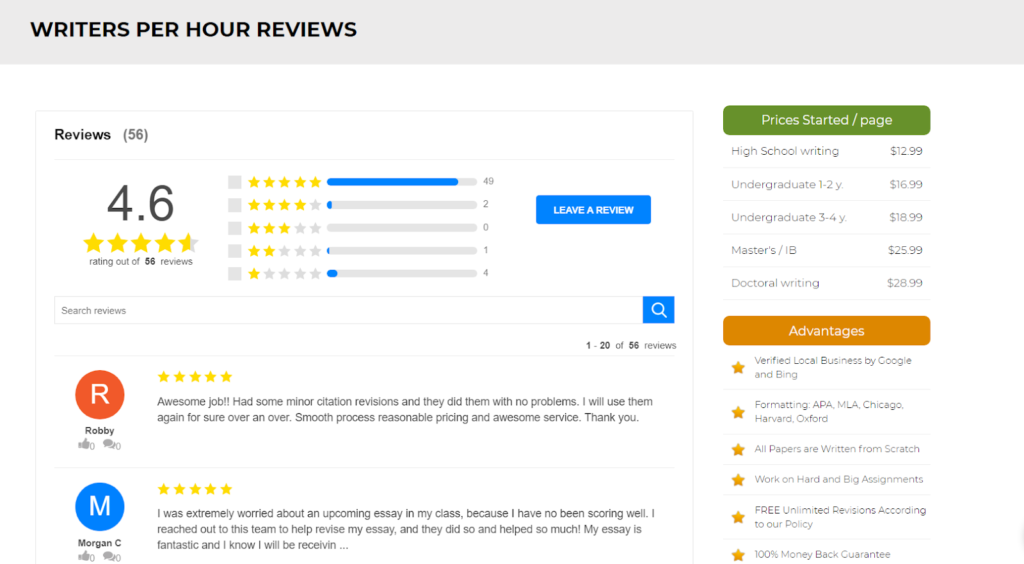 There are 50 reviews on SiteJabber and customers may find positive and negative ones:

Unfortunately, there isn't any feedback on TrustPilot:

Social Media
As stated above, the service pays attention to its social media. It has lots of followers and clients can find multiple new posts made in April: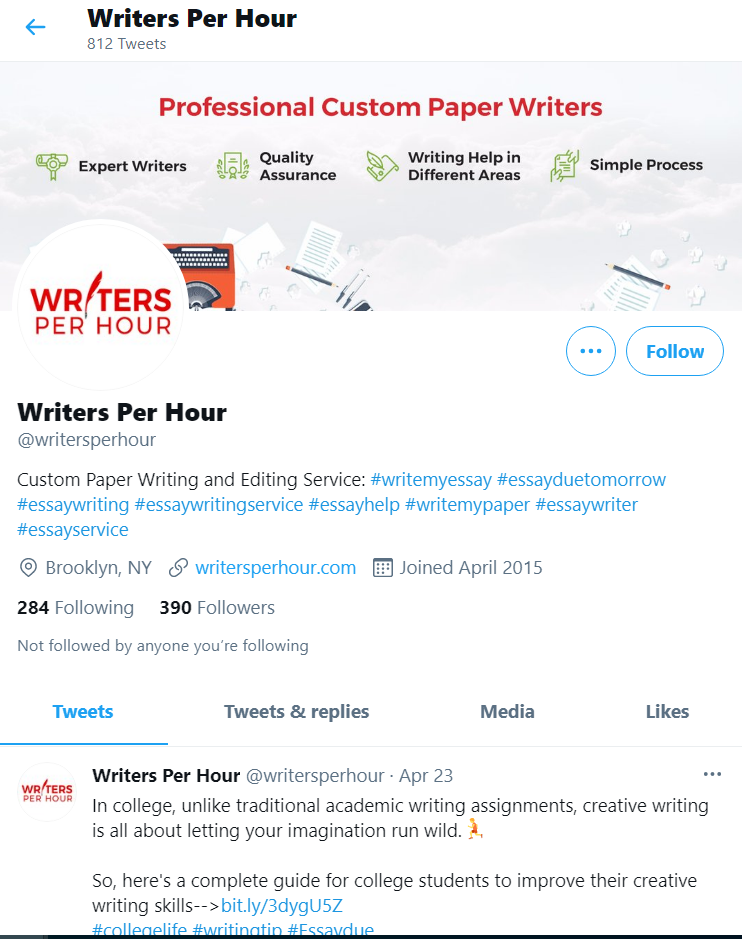 Verdict
All in all, WritersPerHour. com isn't a scam and the service is glad to provide diversified paper help. It has some advantages as a nice privacy policy and social media pages with lots of followers. Still, I wouldn't recommend the service in case you take care of your confidentiality and anonymity. Clients need to provide their personal information even when they use online chat.
This blog contains the author's views and reflections on topics about which he chooses to write. The author reserves the right to express his subjective opinion and is not responsible for the quality of services provided by the overviewed sites.