The college essay (or also known as a personal statement) is an opportunity to share your personality, illustrate talents, charm, and spirit to the admissions committee. It is a chance to articulate your qualities and values, demonstrate personal context, and distinguish yourself among other students. Therefore, this paper can either make or break your application.
What makes a good essay for admissions committees is a demonstration of your academic initiative and curiosity. They want to know your views on the desired major, on learning, as well as about other activities you have participated in. Equally important for them is whether you are capable of transforming your thoughts, beliefs, and opinions into a well-written message.
As a rule, a personal statement scores for around 25% of your application's total account. In some colleges, though, which make SAT and ACT tests optional, it might score even more. The better you know how to write a good essay, the higher chances you gain in your application. It is even more so for competitive educational institutions. Most applicants there have exceptional test scores, grades, and extracurriculars.
In this extensive guide, we will walk you through each step of the process of writing a great personal statement.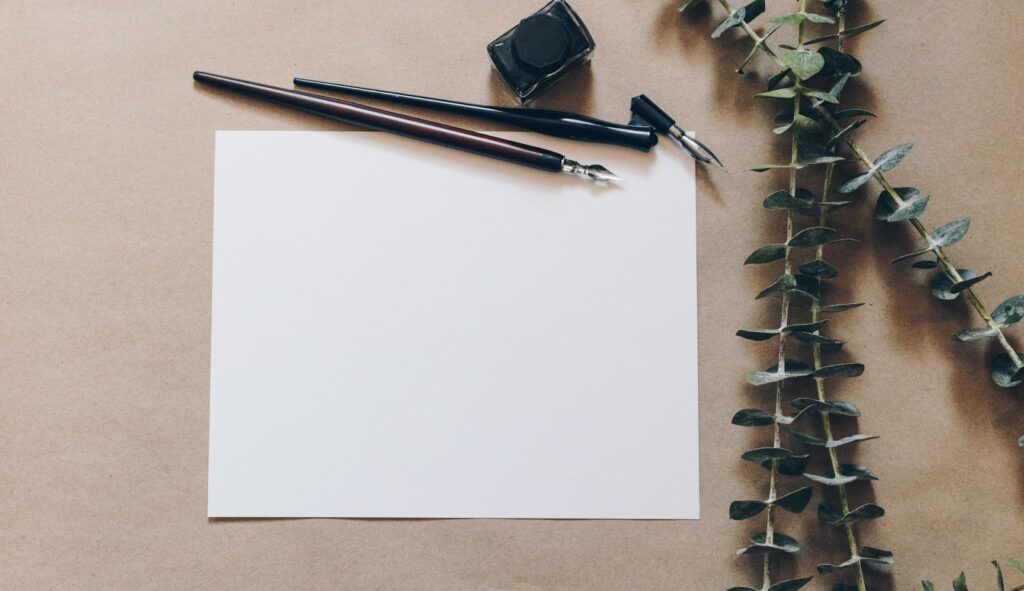 How to Write a College Essay:
It is a lot of work, actually. You have to pick an appropriate topic, manage the limited word count, and ensure the paper is grammatical errors-free. Furthermore, you will most likely have to write more than one piece. Yet, no need to panic! You can always request college essay help or follow the writing process guide below that we have broken down for you into five steps.
Start Preparing in Advance

We recommend starting to prepare in the summer before your senior year. Of course, timelines might vary for every student. Yet generally, plan to spend about 1–3 weeks on brainstorming and developing your first draft. Plus at least 2–4 weeks more you will most likely spend on revising and editing across multiple drafts. Do not forget to leave some time for breaks in between every writing and editing phase. 

In case you are going to apply to several schools, we highly recommend organizing a paper tracker spreadsheet. It will help you systematize deadlines. It will also help you visualize the required number of essays and a prompt overlap that may enable you to prepare one personal statement for prompts alike. 

Brainstorm and Choose your Topic

First and foremost, read all the essay instructions carefully. If you do not follow them, not only will it reduce your chances of admission, but the committee may not even read your paper. Such guidelines might vary yet, in general, they concern page or word count together with a writing prompt. 

The topic of your personal statement is its most essential element. However, figuring out what to write your college essay about may be tricky. Brainstorming is aimed at finding the topic that records the best version of you and proves to colleges that you are the right choice. Your friends, family, and teachers could also help with pointing out the most interesting or admirable about you.

Another option of getting an idea is to look through the writing prompts regularly released by Common App. Remember that your topic should be uncommon and meaningful to you. It has to reveal something setting you apart and have an unusual angle. 

Make an Outline

Unlike other academic essays, you are free to define your personal statement's outline. You can either use a common five-paragraph pattern or resort to a more creative approach and use storytelling techniques. 

In the case of using traditional structure, your paper will consist of an Introduction, Body Paragraphs, and a Conclusion. 

Open your introduction with an attention-grabbing line. Then provide a concise overview of your paper. And end it with a thesis statement. Avoid starting with clichés or famous quotes. 

Body paragraphs should present the main points, usually each in its own paragraph. Do not forget to provide relevant details and examples to substantiate each point. Try to reflect on every specific image or detail, or scene to recollect the most remarkable aspects. Mind your language and tone. It should be respectful yet conversational. 

To leave admissions officers with a memorable final impression, the conclusion of your paper should give a profound insight. Do not just summarize what you already wrote. 
However, by approaching the paper's structure more creatively, your chances increase significantly. Thus, we advise considering the following patterns. 

Vignettes structure
The vignette (also known as a montage) structure intertwines several stories under one common theme. Every story is to show one of your qualities or values and infer with a future outlook.
This type of pattern provides the admissions committee with a glimpse into your background, personality, and identity. It also demonstrates how you express yourself in diverse areas of your life.

Single story structure
The single-story (also known as narrative) structure applies a chronological narration to illustrate how your character was evolving over time. It might be moments in a moderately brief event or a timeframe spanning months or years.
Single story essays are best efficient in case you have pulled through a significant challenge or are eager to prove personal development.

Revise rigorously

Leave your draft aside and let it rest for a couple of days. Then, get back to it and, first, check if the personal statement sends a message you want, its clarity and flow. Afterward, examine the tone issues and style. Finally, make sure to exclude any punctuation or grammatical errors. 
It is normal and even advisable to make several revision rounds yet remember to take some breaks between them.

Ask others to Proofread it

Believe it or not, but asking someone else (2-3 people) to proofread your paper and give their feedback is imperative. You can ask your family member, a friend, or your favorite teacher. Not only will fresh eyes catch possible inconsistencies or errors, but they can also note whether your personal statement is really all about you. 
College Essay Tips
First of all, do not repeat or cover the achievements that are already stated on your resume. Feel free to accentuate the positives yet keep your ego away. To make your paper more memorable, instead of just describing the events, use illustrative language to help submerge your reader. In other words: Show, don't tell!
Prop your ideas up with evidence
While writing, simply stating a fact is not enough. If you want your personal statement to look reliable and honest, mention some particular examples and details that will reinforce your points. For example, in case you share your experience of thriving under pressure, specify some situations that have proved it. By supporting your points with examples, you will demonstrate your achievements and strengths in real-life situations.
The uniqueness of your personality is what stands the essay out
Your paper must remain true to your personality and be authentic. When looking for inspiration, you can check some examples, however, do not imitate their writing style, or format, or tone too closely. Remember that you aim to show who you are, therefore adhere to your own experience and style.
Concentrate mostly on your message
Every word counts. And, with a personal statement, you will have only a few hundred of them to impress the admissions committee. According to The Chronicle of Higher Education, a college admissions officer spends from 4 to 6 minutes looking at an application paper. Thus, do not add anything that might distract them from the overall topic. Do not risk mentioning unnecessary details that can lose their interest altogether. 
Final Checklist
To conclude it all, we have developed this checklist for you to ascertain your personal statement steps tick all the boxes!
Just mark it "Done!" once you ensure you are there:
I have arranged my essay prompts and developed a preparation schedule.
I have brainstormed thoroughly for what to write a college essay about.
I have opted for the most meaningful topic to me that will set me apart.
I have developed an outline to manage the essay's structure.
I have written the introduction that grabs the reader's attention.
I have proven positive values and traits in the paper.
I have demonstrated my vision and self-reflection.
I have used the proper tone and style.
I have concluded with a creative ending or my vision.
I have made several rounds of revision, having checked my overall message, its clarity, flow, and grammar.
I have considered the word count, staying within 10% of the upper limit.
Good luck!