Introduction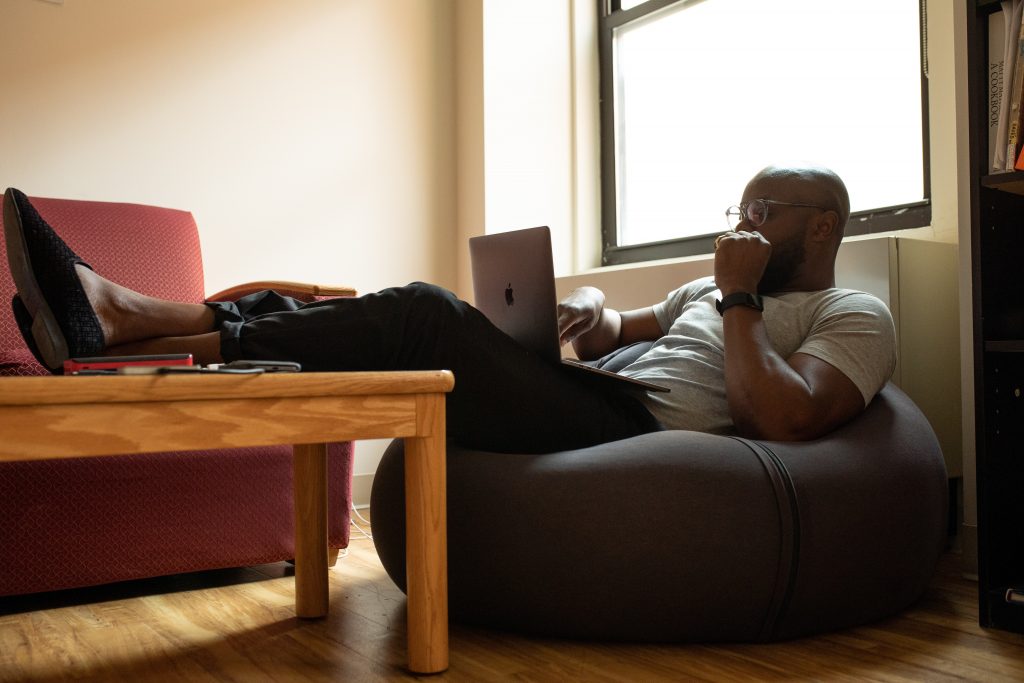 Only students can truly understand that there are a lot of things depending on a well-written academic paper. High grades are just a pocket of it. Enrollment to the college or university, scholarship, graduate certificate, and grants imply submission of an appropriate assignment. Herewith, every student wants to get some success guarantees. However, reality often crushes our dreams. Current statistics show that about 23% of students spend over 20 hours per week on their part-time jobs. And it is quite challenging to maintain good academic performance under such circumstances. Thus, there is a temptation to shift responsibility turning to essay writing services.
Here the question arises – is it illegal to write papers for money? And can we actually trust essay writing services? Some companies in this niche operate in accordance with the law. But unfortunately, by far not every custom writing service is legitimate as you can judge by my reviews. There are a lot of fly-by-night websites that can give you short shrift after you paid your order as well as reliable ones.
If you seek professional assistance, a hasty decision will lead you nowhere. So, you'd better sort things out from the outset. That is why in this article, we will find the answers to the questions as follows:
Is it illegal to write papers for money?
How to define a legitimate essay writing service?
Reasons for Concern
The market of essay writing services is crowded with a great variety of companies. And it is pretty obvious that you have a lot of options to choose from. However, many students have reasonable doubt about the niche as a whole. Besides, it is difficult to trust something if it is new for you and meant to take your money.
So, let's look through the main reasons for concern to understand how the system works.
Low-quality papers
Of course, the major fear of all people who consider the opportunity of using essay writing services is unsatisfactory work. The fear of losing money is significant, but the quality goes first. In the end, most students can know a good custom writing service from a bad one. Having observed a great many companies, I can say that by far not each of them aims at meeting all of the customer's requirements. If a writer fails to pay appropriate attention to your work, it can negatively affect your grade. As a result, you can get disappointed in the entire niche.
The lack of ethics
Professional ethics is a crucial rule for essay writing services. If they fail to maintain the rules of ethics, it can ruin your experience as well as their reputation. These ethics refer to such issues as writing papers from scratch, avoiding reselling and recycling essays, abiding by Terms and Conditions, etc. It sounds like nothing special, but something every legitimate company should do. However, the reality is often disappointing. If you accidentally become a victim of scammers, you can face unoriginal content, poorly recycled papers, or simply resold ones. The only way to avoid such a situation is to check whether a company is actually legitimate, i.e. operates in accordance with the law, and officially registered.
Bad customer support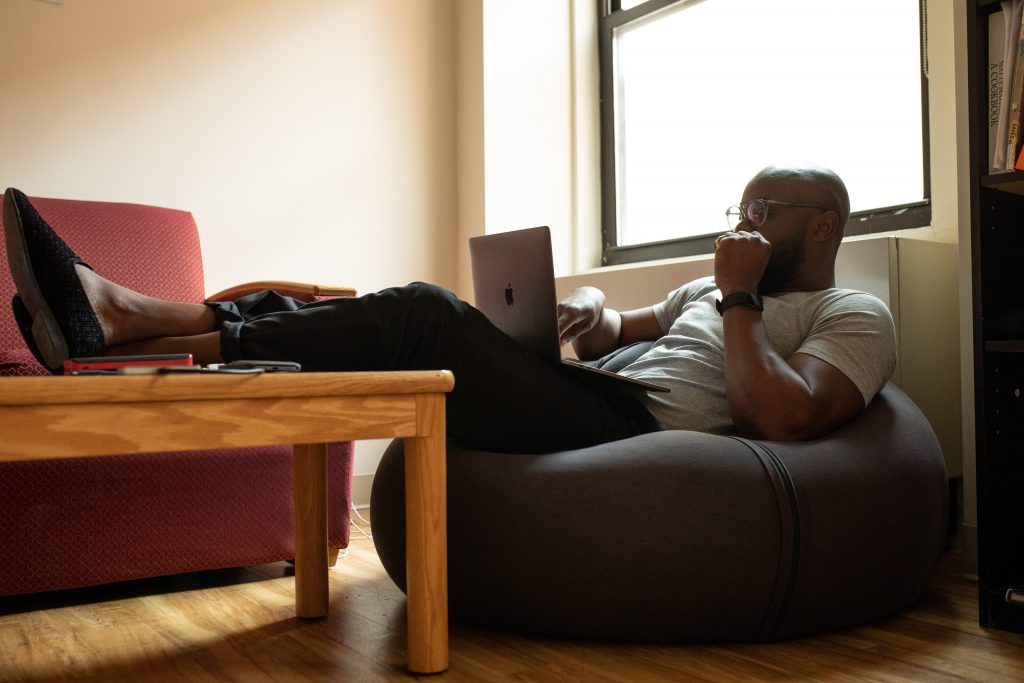 Even if you deal with a legal essay writing service, nobody is immune to poor customer service. Sometimes, it seems that managers are only interested in getting your money. Then, they just leave your questions without answers. And you definitely do not want to find yourself in this situation. Besides, support agents may fail to reply to you on time while you have short deadlines, and getting necessary information is crucial. On the other hand, they cannot (or do not want?) provide details about your order or information you have asked for. Sometimes support managers are not even fluent in English and communication gets much more difficult. Well, isn't it a solid reason to reject the essay writing services' assistance? For many people, the answer is "yes". But all that depends on the individual experience.
Unclear guarantees
If you cannot find out sufficient guarantees in the Terms and Conditions, you have to avoid using a particular essay writing service. Maybe, it is not a scam website, but you'd better stay on the safe side. One more reason for concern is the lack of possibility to get your money back if something goes wrong. Revision policy is what you need to check first of all. Every project is unique. And if you turn to essay writing services, you want the ordered paper to be perfect. In many cases, it is barely possible without revisions. Apart from that, there is a risk of breaking a deadline if they fail to deliver your work on time.
The risk of plagiarism
The problem of plagiarism is not such a big deal for essay writing services. If you place an order on a reliable website you can be sure you will get a plagiarism-free paper. But aforementioned, there are enough scammers and companies providing low-quality and average papers. Let's agree "average" is not what helps you to get a high grade. While avoiding any plagiarism is crucial for academic assignments, if the paper you ordered was badly formatted or poorly rewritten, plagiarism is inevitable.
The lack of professionalism
Many custom writing services make no bones about hiring non-native writers. They are fluent in English, but working with them can turn out to be a problem. For example, there are about 5.5% of international students. And they have a strong reason to use an essay writing service. They just want to provide papers of higher quality that only native speakers can deal with. And least of all native students want their assignments to be written by authors who lack language proficiency. Unfortunately, not every company provides an opportunity to express your preference for a writer. It means that you will never know who will work on your order. Of course, hiring freelancers from different countries is cheaper, but it is not what companies with a good reputation can afford. Apart from that, many students doubt that an author with an appropriate degree will write their essay. The only way to know it for sure is to prioritize essay writing services where you can choose a writer and check his/her profile.
Reasons for Why Custom Essay Writing Services Are Legal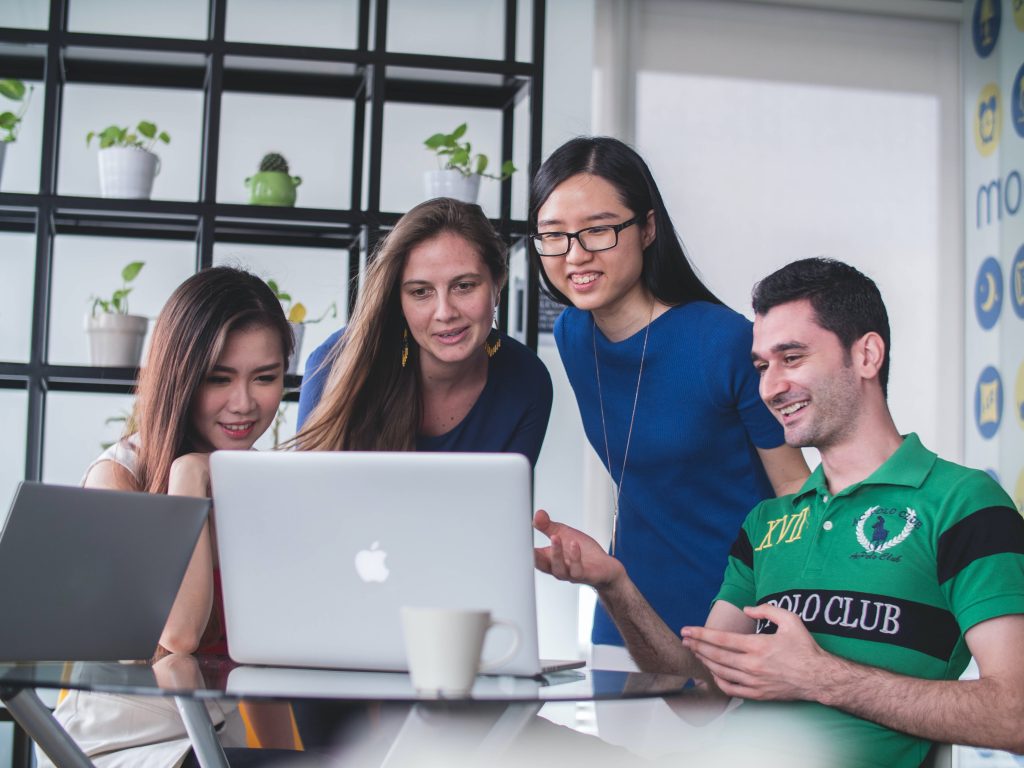 There is a common belief that using the help of essay writing services is a form of plagiarism. Thus, this issue should be clarified. Legitimate essay writing services ensure confidentiality. The author writes your paper for money you have paid, and then he/she transfers the ownership of the work to you. If the paper is 100% unique, it is not plagiarism. However, universities struggle against such services as students do not develop their skills by using them. Thus, if you turn to an essay writing company, it will remain on your conscience. According to the Survey of Adult Skills (PIAAC), about 39% of undergraduate students are employed. Many of them also have to take care of family members. So, nobody can judge you, if you prefer to hire someone to write your papers for you.
Now let's consider why essay writing services are legal and what benefits they have.
Legal basis
Answering the question directly, using essay writing services is legitimate as long as they operate on a legal basis. Otherwise speaking, if a company is registered, has clear Terms and Conditions, and provides guarantees, it is absolutely legal to use it. While such issues as professional ethics and the quality of content mainly depend on a company itself, the niche as a whole is consistent with the law. As a rule, the assistance of these companies does not come down to writing services. You can also opt for editing and proofreading of your own assignments.
Upgrading academic performance
There are a lot of possible ways to upgrade your academic performance. You can hire a tutor, undergo paid training, or take courses. All these activities mostly imply paying someone to develop your skills for getting higher grades. Still, they are legal and students are even encouraged to employ these methods. As for essay writing services, it is just another way of doing exactly the same. They are also legal, but students are disapproved of using them. However, as we have already figured out, everyone has his/her own reason to opt for this option.
Protection of customer rights
Reputable essay writing services guarantee that every paper is written for a particular client. Thus, if you ordered an essay, be sure you are the only person who owns the paper. Such services cannot disclose your personal information as well as any details you have provided. Most of them use plagiarism-detecting software to ensure unique papers. Apart from that, you can rely on money-back guarantees and revision policy. If you deal with a reliable company, there is no way someone can find out your work has been written for you.
Compliance with the Terms and Conditions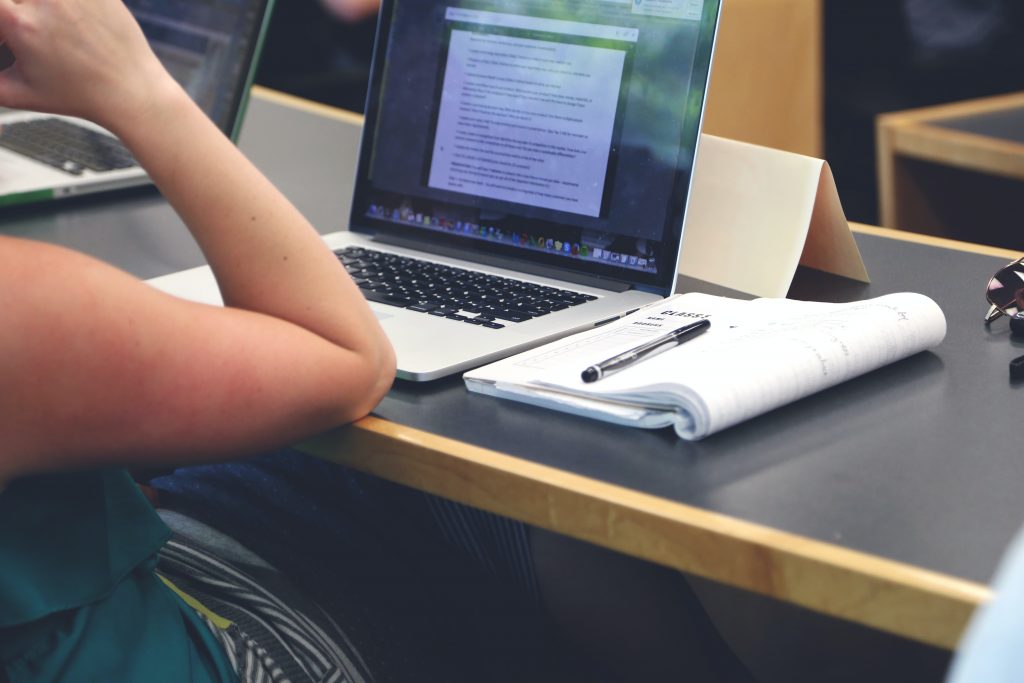 Terms & Conditions is one of the most important sections on the website. Unless you looked through it, do not place an order. You can find this section in the lower part of the website. It contains all the necessary information on how the service actually works. Money-back guarantees, revision and refund policies, categories of writers, and other essential rules are what you can find there. Some of this information is often introduced on the main page. Trustworthy companies always have Terms and Conditions and operate in accordance with them. This section tells you what an essay writing service can and cannot guarantee.
The fulfillment of your guidelines and requirements
For every legitimate essay writing service, it is essential to protect its reputation. The best way for doing this is to meet customers' expectations in everything. Thus, reliable companies do their best to fulfill your requirements and follow accurate guidelines. They also give you a chance to contact a preferred writer to discuss details of your order before he/she starts working on it. As most companies in this competitive niche tend to appear the best value for money, meeting customers' expectations is the first thing they try to improve. Even if you do not have specific recommendations on how your paper should be written, you can list approximate suggestions to drive the process. In the end, it contributes to your positive experience and gives you a reason to continue this mutually beneficial cooperation.
Things to Consider before Taking help from Essay Writing Services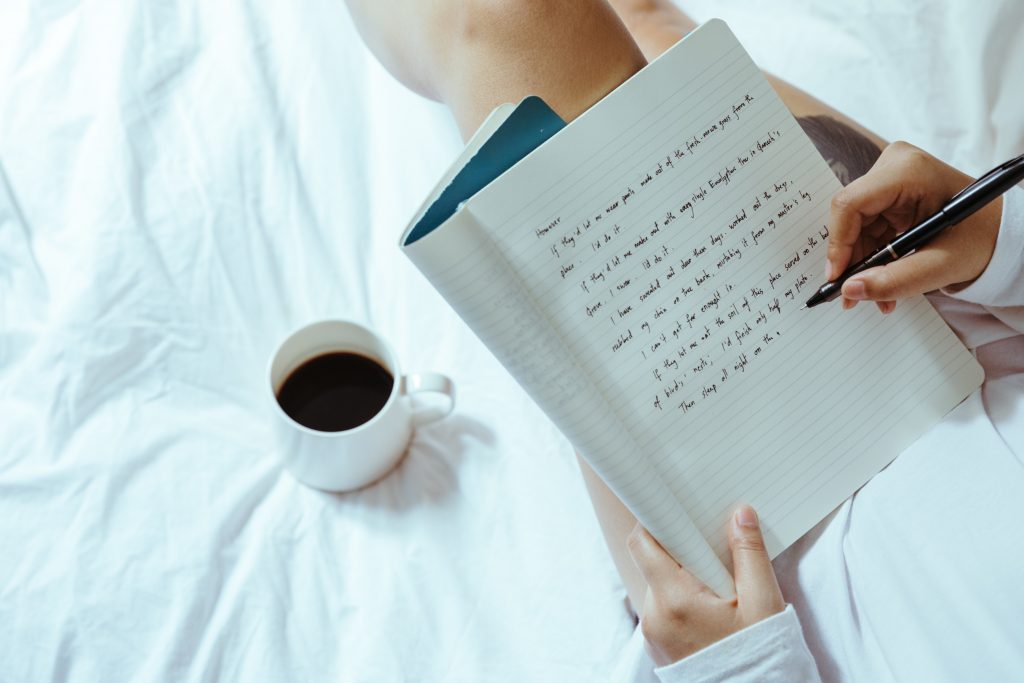 Choosing a reliable essay writing service is a responsible task. By far not every student can cope with it on the first try. Running through several websites every month, I can say that the first thing you need to do is preliminary research on preferred options. Of course, it takes a lot of time, but this is often the only way to save your money.
There are several things you have to consider before placing an order on any platform of this kind:
Straightforward communication with a writer
If you are not allowed to contact a writer who will work on your essay, think twice before using a service. By doing so, you can make sure your requirements will be taken into account. And if something goes wrong, you will have proof and more chances to get a refund.
Privacy policy, refund and revision guarantees are the basic aspects to consider before using any essay writing service.
Uniqueness and quality of content
Until you test a service by yourself, it is difficult to judge whether it is good or not. However, it is still possible. Pay attention to customer reviews on authoritative resources and samples provided on the website.
Compliance with deadlines is essential for every student. Thus, the company should adhere to doing its best to deliver your paper in time and providing full compensation if it fails.
The company should be registered and provide all necessary data on how and where it operates. If you cannot find relevant information, ask a support manager about that. The answer should leave no doubt.
Conclusion
Looking for a legitimate essay writing service can be exhausting. There is always a temptation to solve all of your problems in a moment by choosing the first option that seems to be reliable. Considering all the pros and cons is the very least thing you can do now to avoid major disappointment later. Apart from that, you should take into account that custom writing is a grey niche. Teachers find new ways to identify if your paper has been written by you. Thus, before using an essay writing service check this article – Useful Tips on How Not to Get Caught While Using Professional Writing Help.